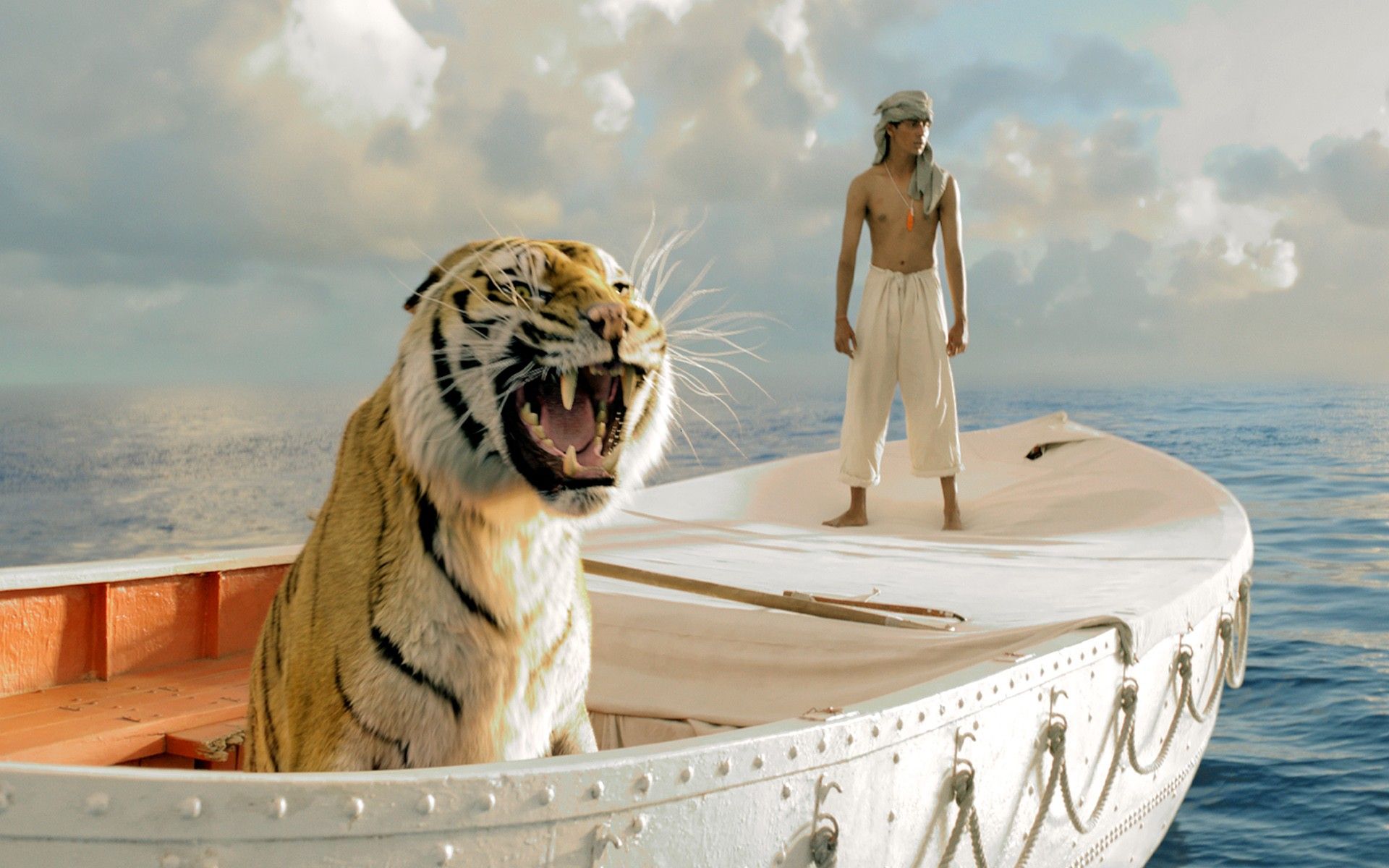 Everyone has a pact they have made for New Year, a new goal or something which will change their life. But do we even implement on the things we promise ourselves? Sure when the clock hits the 12 during the New Year's Eve we all are excited and it rushes to our brain. We make promises to people and ourselves which later we regret making or just forget about them. Thats called making New Year's resolutions, and yes people still make those and fail at them consistently. It happens when they motivation fells short during the first days of the new year, well the first is the tough when you wake up and see the massive difference in your bank account.
TFN has taken the responsibility to inspire you to a point where you can pin down all the things you want to do, the way we are going to encourage you is quite helpful and you can also share it with your friends. Whatever we see or hear becomes a part of our consciousnesss, the same the movies and songs you hear play a huge part in making you a better or a terrible person. Movies can be a great source of inspiration and it has always been, True Fair News has for you 8 Best Motivational Movies to start your New Year.
8. Aviator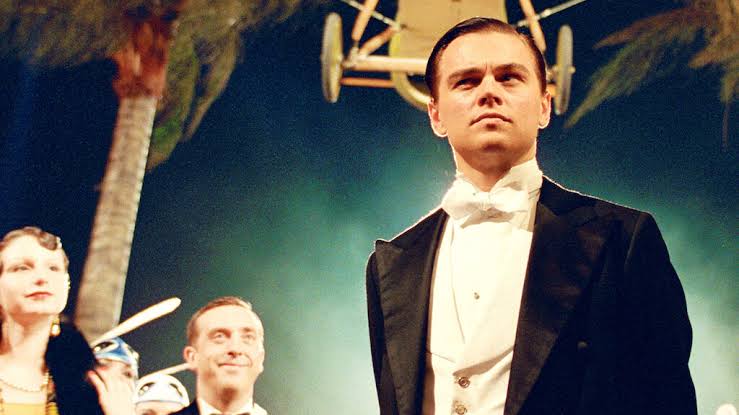 First the best part of Aviator is that the master Leonardo DiCaprio plays the lead in the movie, the movie is based on the real life story of Howard Hughes. He was a successful director in Hollywood and an Aviator, we see the things Howard went through during his trials and how much he suffered.
The way Leonardo has displayed how Howard behaved, specially the twitching way of talking is phenomenal! No other could have done this job better than the Oscar Winner. You see how tough life had gotten for Howard and how he came out of it, these motivational scenes were shot by the director Martin Scorsese. Who is a legendary filmmaker, with a fimilography that will put others to shame.
7. Lion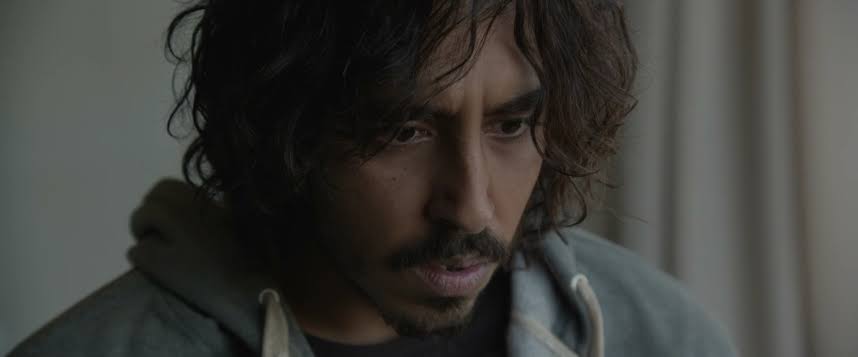 Lion is a movie of separation and parental love, a young boy from India accidentally gets away from his home when he sits in the wrong train. This leads to him to an orphanage, little kid doesn't know that his life was going to take the biggest turn. It happens when a foreign couple adopt him and the mother is played by Nicole Kidman, the adult version of the boy is played by Dev Patel.
The story is inspired by the real life tale of Saroo Brierley, the movie is based on his self written book "A Long Way Home" after growing up Saroo starts wondering about his real identity and his life back in India. He loves his adoptive parents but he is curious and remembers his mother and elder brother, so he starts finding out about his family back in India. He makes a decision to go back to India, the scene where Saroo and his birth mother meet again is something that will make you cry. Knowing that you can achieve whatever you want is amazing, we all want to be like Saroo.
6. 127 Hours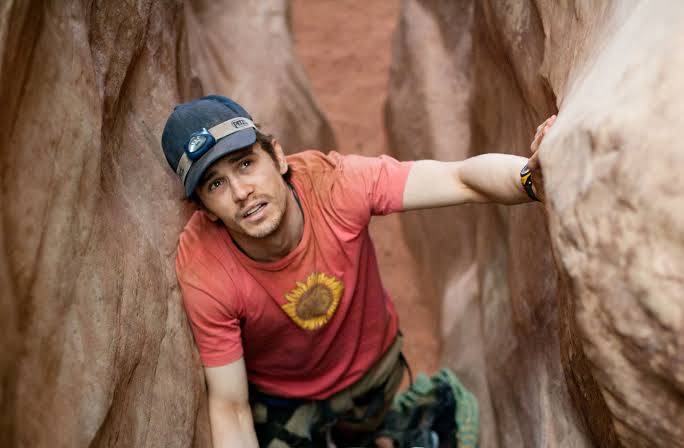 127 Hours is a movie that will motivate you but if you get weak in the stomach with gore scenes then you skip this one out, the movie is based on the real life of Aron Ralson a mountain trekker and his incident in the Grand Canyon. In the movie Aron is played by James Franco, and let us tell you that he has done a wonderful job in depicting the pain and agony the real person went through.
You see that Aron gets his arm stuck behind a rock while trekking, his whole right arm is stuck behind a rock and he swinging in the canyon. This keeps getting terrible and he is stuck there waiting for help for 5 days! Yes, and still nobody shows up for his rescue, then he has to make a decision that will change his life forever. Aron decides to use the knife and starts cutting of his arm to save his life, this is the way he gets free from the rock and saves his life. The Movie will not just motivate you but make you feel grateful about life.
5. Into the Wild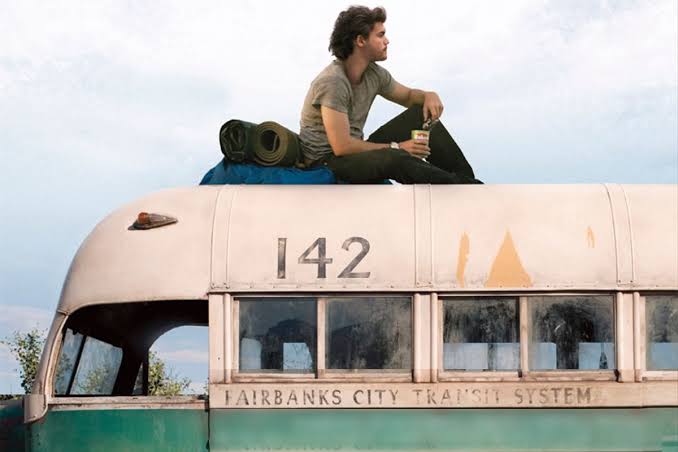 Into the Wild is also based on a real life story, it's based on the story of Christopher McCandless who is a young graduate student. Christopher decides to make a huge change in his life, what he wants is to totally disengage from the society and live into the wild. He sells every little thing he has and embarks on a journey across America!
Emile Hirsch has done a wonderful job playing the lead character, and the Direction by Sean Penn the Oscar Winning Actor is amazing. You see how he believes that going away from the society will give him the real happiness in life, but the end he has is very tragic and makes him realise during his final days that "Happiness is only real when shared"
4. The Pursuit of Happyness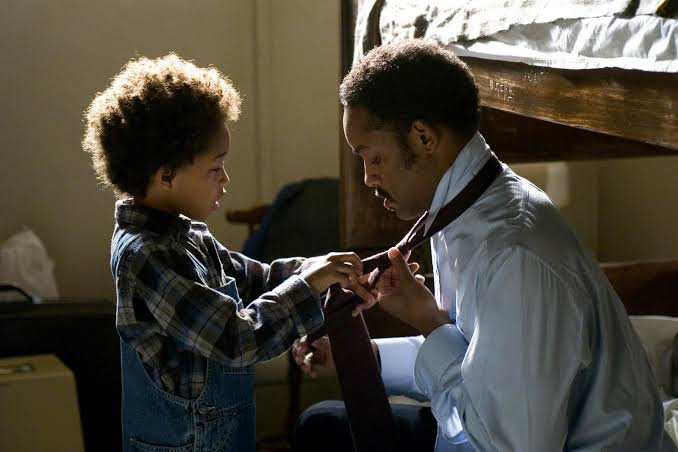 The Pursuit of Happyness is a movie which stars the Father-son duo of Hollywood, Will Smith and a cute little Jaden Smith have done a wonderful acting job in this movie. This movie has to be on any list of Motivational and Inspirational movies! The surge of excitement this movie will give you is crazy, it's based on the Book by Chris Gardner which is based on his real life. You see that Chris's wife isn't patient with him and doesn't support him during his down time, she leaves him and her son when he loses his job.
Chris decides to take care of his son and live in poverty, he loves in shelter homes and eats shelter food. The scene where he doesn't have a place to sleep and locks himself with his son in the bathroom is heartbreaking. You see how good Jaden Smith was as a kid playing such a good role, we see Chris get a job offer in the finale of the movie and we cry for hai success! You see that Chris turns over his life because he was motivated by the existence of his Son, this is one of the best movies Hollywood has ever made.
3. Life of Pi
Pi is an Indian boy who is seen travelling with his family in a ship, they own a Zoo and the ship contains wild animals that they were taking with them to Canada. A storm strucks the ship and down goes the whole ship killing his parents and wild animals, Pi manages to survive with the help of a boat. But things change when he sees that some of the animals like a Hyena, an Orangutan, and a Tiger! Are well and alive, you see that Pi is shocked when he finds out that roar he hears is from the boat he is sitting inside.
When he encounters the tiger it gets scary and he jumps onto the piece of wood floating in the ocean, he is secure as the piece is connected to the boat. As a viewer it we as beautiful to watch how Pi and the Tiger form a bond and start hunting fishes to survive until they reach an Island, both of them are weak and brittle but then lying on the sand Pi looks at the Tiger walking away from him. He cries for him as he asks him not to leave him too, the legendary late actor Irfann Khan plays the adult version of Pi in this movie.
2. The Blind Side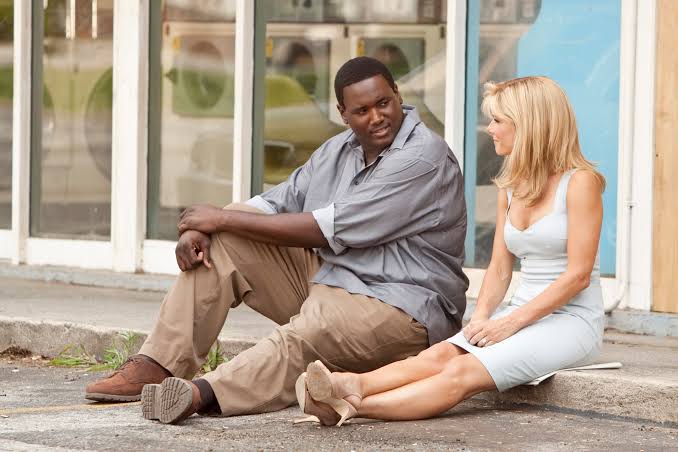 Blind Side is a wholesome movie which is based on the real life of Michael Lewis, it is adapted from the book of the same name and directed by John Lee Hancock. You see how the woman Leigh Anne Tuohy adopts Michael from the Forster home and changes his life, they already have a son and are a complete family but Leigh wanted to share her life and adopt a kid.

When she adopts Michael, he is a very scared and introverted kid, the day he gets a room he keeps staring at it. And then Leigh asks him "You never got a room for yourself?" And Michael responds "No, this is the first time i have my own bed"  you  see how motivational his adoptive mother is and she puts his mindset on a top scale. Michael goes on to become a first round NFL Draft Pick and changes his life. Sandra Bullock won an Oscar for the Best Actress in a leading role, she was phenomenal in the movie and she deserved it.
1. Rocky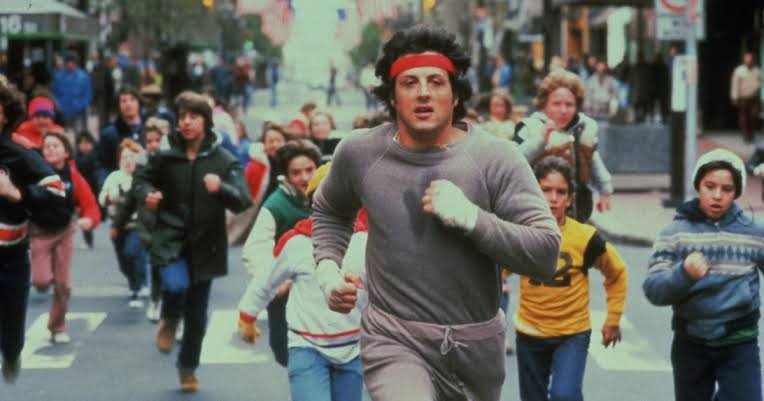 The Movie Rocky has to be the most inspiring movie of all time, but the life for Sylvester Stallone before he wrote the script for Rocky was something that will inspire you. During his poverty time, Sylvester wrote Rocky and pitched it to the studios, they liked it but wanted to cast someone else. But Sylvester wanted to act the role of Rocky himself and after a few days they agreed, our hero returned to get back the dog he had sold to afford meals. The new owner sold him back for thousands of dollars when he knew Rocky was a success, the movie shows us Rocky Balboa a southpaw who is good for nothing and works as a bodyguard/thug for big people.
He has a dream of becoming the Best Boxer and starts training with Mickey, Rocky is about to fight Apollo Creed the defending champion and a marvelous fighter. The Rocky training montage and his run with the rocky theme is something cinema lovers will never forget, it just does something inside you and motivates you do something great. Even though Rocky loses the fight, we see him be happy going the lenght, the world applauds for him and the hero is just happy to be besides the person he loves (Adrian).