The Football World Cup in Qatar was a huge surprise because small teams like Japan, Morocco, Switzerland, etc. were able to shock the big nations. Football was at another level and there was no team that was easy to beat, we saw the most unpredictable things happening at the world cup in Qatar. Morocco and Croatia lost to France and Argentina in the semi-finals, they were really good but not good enough to make it to the final stage of the World Cup.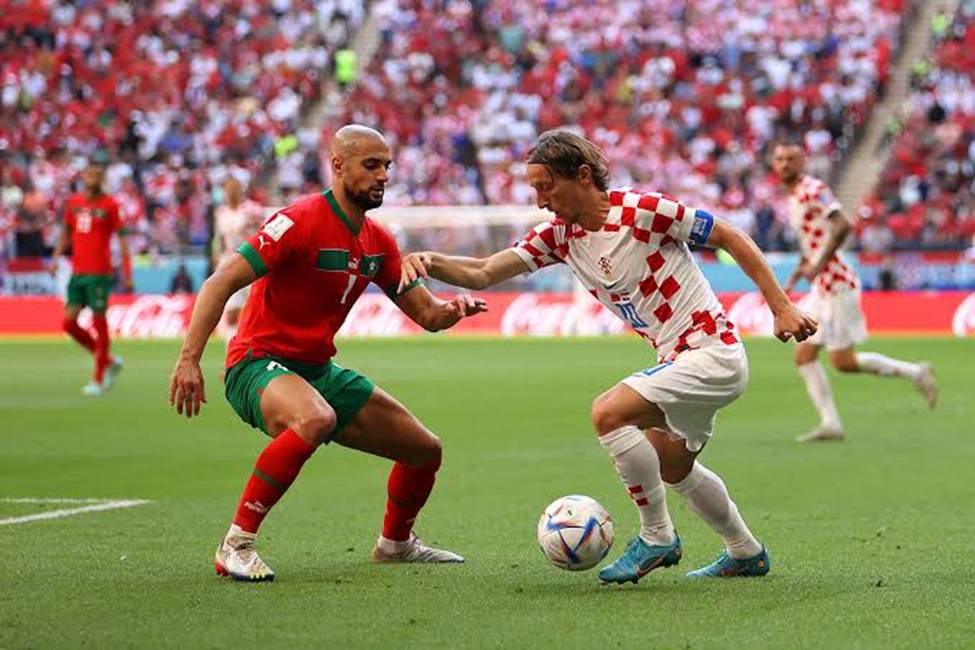 The war for the Third placMoroccansd between Moroccan and Croatians, one of them was going to return home with a medal. A Bronze means winning the third place at the World Cup, and that too is a huge achievement. We saw the game started with Croatia dominating the game and scoring a goal in the 7th Minute by the best defender in the world, Gvardiol,  but the drama became more interesting when Dari Equalized for Morocco in the 9th minute.
The game was very equal and the first half kept on going the same tempo, until Orisic took to lead for Croatia in the 42nd minute! It was an amazing finish and the Moroccans were left trailing behind. The second half was quite boring at first, but then the tempo increased and both teams started taking shots on goal. There were times when the Moroccans looked a dangerous team, they could have Equalized any time if not for the strong Croatian defense.

The third place match ended with Croatia winning it 2-1 against Morocco. This was a huge win for a small country like Croatia, In the last World Cup they won the silver and in 2022 they grabbed the bronze. Croatia took home the Bronze medal, it's better than Winning nothing at such a huge stage.
Now the final is set for Argentina vs France, Messi is all set to put a diamond in his crown after winning the world cup. But the French are dangerous too and might win their second consecutive world cup, Mbappe and the defense are ready to take on a hungry Leo Messi.