Fifa World Cup 2022 in Qatar has to be the craziest world cup to exist, the group stage matches had one of the most unpredictable matches. Big teams like Uruguay, Mexico, and Belgium were ranked number 1 on Fifa Rankings. In the round teams we saw a major upset from big boys like Spain and Japan, they were unlucky to be eliminated, and for a Super Team like Spain to be eliminated by the Atlas Lions Morocco was a major upset, but it was a historical moment in Morocco's history!
Japan and Morocco were the teams that shocked everyone, some of them even thought that the anime "Blue Lock " is real in which Japan beat the bigger nations to win the World Cup. So the fans were ready to watch fiction unfold into reality. Even Germany went out in the Round of 16. They had already won the world cup in 2014 against Lionel Messi's Argentina! But in 2018 and 2022 they had the worst run in their history of football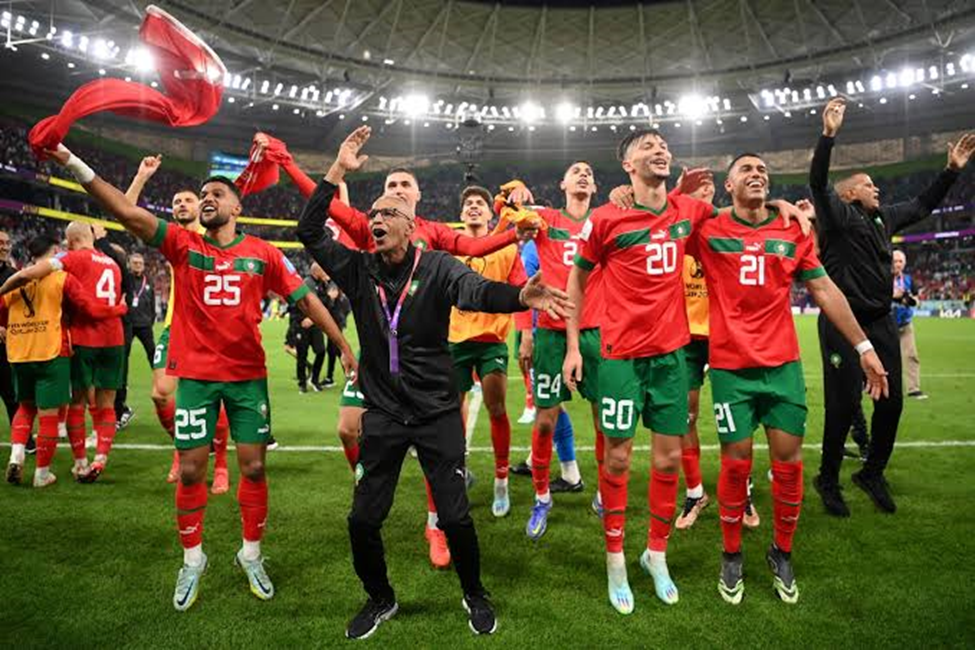 The stage was set for Quarter Finals, it was Argentina vs Netherlands, Portugal vs Morocco, Brazil vs Croatia, and France vs England! Brazil was the favorite to win the World Cup, they also had the motivation to win the Cup for Pele who has been admitted to the hospital because of Cancer. But it failed as they lost to Croatia in the penalty shootout and Neymar's dream was dead. Morocco managed to end Ronaldo's dream of winning the world cup and became the first African team to reach the semi-finals of the world cup! Achraf Hakimi, Boufal, and Ziyech were the players that dragged the team to the semis, the Moroccan team is yet to concede a goal from the opponent in the World Cup.

During the Netherlands vs Argentina match, it was Messi's magic and his masterclass dragged Argentina but the Dutch had a surprise in the last minute, the Dutch scored with a clever free-kick and took it to penalties! But they lost to the South Americans in the penalty shootout, and Emi Martinez once again became a hero. The England Vs France match was quite stirring and had a lot of bad refereeing decisions, but the English had a chance to equalize with the French. But Harry Kane missed the chance to equal the score and that took France to the Semi Finals.
The World Is ready for Argentina vs Croatia match, the South Americans have revenge to take care of and Messi is going to go all out in his last world cup. We are curious to see how the underdogs Morocco would do against the Former World Champions France! The Stage is set and it's up to the great players to make their country proud, let's hope the best teams win and reach the finals.