Qatar has hosted the best World Cup till date, everything going on in this world cup is unpredictable and it always keeps the fans on the edge of their seats. Football is a sport where you can't decide anything until the last minute, remember the last minute in extra time when the Netherlands Equalized with Argentina? Yes, that's why Football is a crazy mans sport and in Qatar it's even more beautiful. The Teams that reached the semi finals deserved the spot for all the battles they went through in Quarters, the first match Croatia vs Argentina was where the Croatians were totally outclassed by the Albiciliste.
Argentina won a dodgy penalty in the first half, and Messi converted it by shooting it in to the goals ceiling! Later Alavarez went on to score the most craziest goal you will see, it was clumsy from Croatia but Alvarez had the right to score that goal. Gvardiol, a 20 year old was the best defender in the World Cup but when he met Lionel Messi things turned upside down for him. Messi dribbled Gvardiol and it was as if he stopped the time and tied his laces to fool him, he made a nutmeg pass to Alavarez for the third goal. Argentina won the match and Messi led this team to another World Cup final.

The second semi finals was between France and Morocco, the latter was an underdog that best big teams and deserved their spot in the World Cup. France took an early lead with an acrobatic finish from Theo Fernandez! Later they went on to score one more by Kualo Muani the youngster. Morocco had to finish their dream run and the hopes of winning their first ever world cup.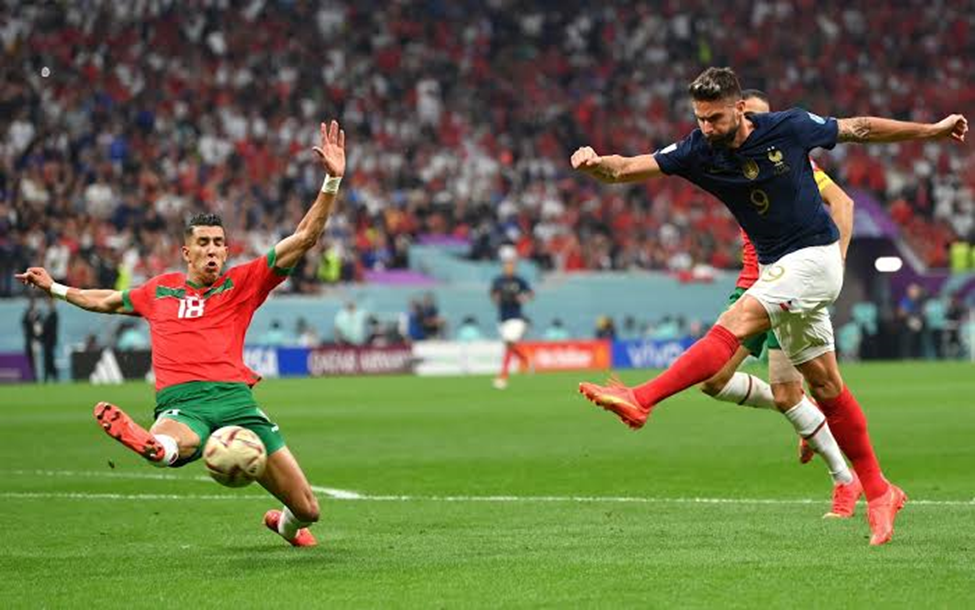 France and Argentina were the two finalist who will face each other on Sunday, the Argentinians were sent home by France in 2018 in Quarter Finals. Messi is on the best form of his Life right now, the Argentinian players are ready to give their life away for him. Mbappe is ready to win another world cup before he turns 25, let's see what happens on Sunday. Will Messi add a gemstone in his crown and Win the World Cup, or will Mbappe lead this French side to another world Cup win?