Lionel Messi Cuccutini is considered to be the Greatest Footballer to ever live, he is a very kind and normal human being besides being an amazing footballer. The World Cup 2022 in Qatar was the craziest one, we saw small teams giving a hard time for the Giants. An Underdog like Morocco sailed toward the semi- finals, there were many records broken in the world cup.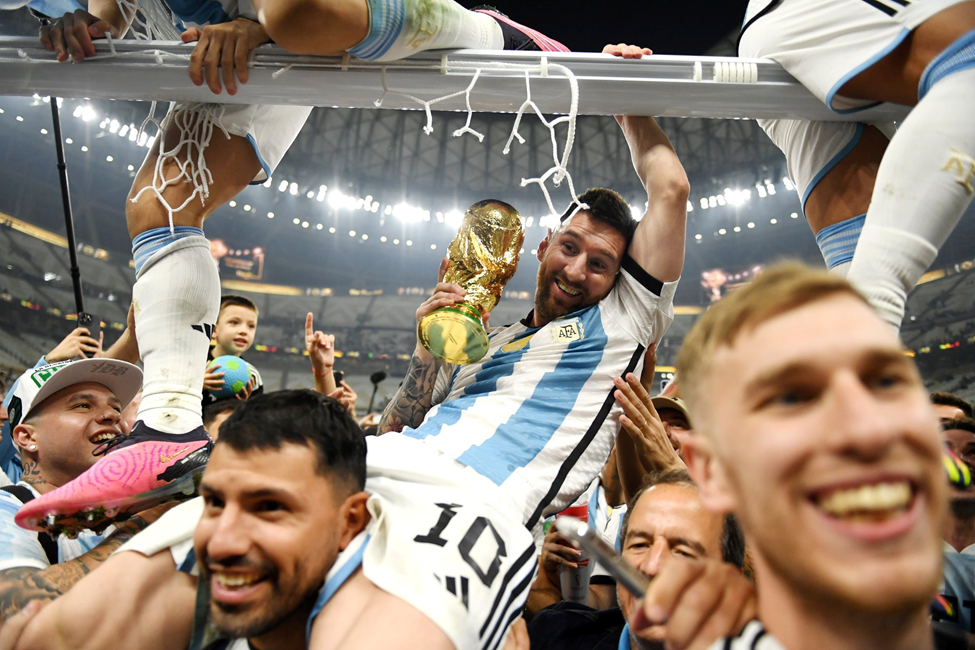 Messi fulfilled his dream of winning the most coveted trophy in football's history, he went on to perform magic throughout the tournament for the Albiciliste. Lionel Messi was a record breaker in the World Cup and broke the record of Lothar Matthaus for the most appearances at the World Cup(26) But after winning the trophy his heart most desired, Messi went on to break another crazy record that wasn't a part of Football!
https://www.instagram.com/p/BsOGulcndj-/?igshid=YmMyMTA2M2Y=
The Record held for the most liked picture on Instagram was held by @world_record_egg and it was 55.8 million likes! That's crazy for just an egg with a white background, but the likes started going up when there was news that Messi could break it. We think Ronaldo and France fans were doing this, but at last Messi broke the record with his picture of him Holding the World Cup.
https://www.instagram.com/p/CmUv48DLvxd/?igshid=YmMyMTA2M2Y=
Messi now has 73.2 million likes on that list right now, he has managed to become the number one person on Instagram. Although football fans know that Messi isn't someone who is active on social media, and probably there is a team handling his account. Even his second post of him sleeping with the World Cup has gotten 53.2 million likes, now that has become the third most liked picture on Instagram.
https://www.instagram.com/p/CmYyND_OYMl/?igshid=YmMyMTA2M2Y=
Lionel Messi has 2 pictures in the Top 3 Pictures with Most Likes on Instagram, we feel like the Argentine wouldn't care about this achievement. That's because he has already won the Most Important Trophy in Football! The World Cup was his dream as a kid, and he managed to give it to his Argentine People and went on to become the most decorated Footballer.
We feel that winning the World Cup and also the Golden Ball for the best player at the tournament was amazing for a 35 year old athlete. Messi will bag another Balondor at the France Football Awards in 2023! Do you think Lionel Messi Messi will add an eight Balondor to his collection of trophies?