There is nothing better than calling up your girls for a movie night after you've had a terrible breakup, they help you wipe you tear and also hand you a tissue for the snot coming out of your nose. When a girl goes through a break up there is a War greater than any wars the humanity has ever seen goes on inside her head, she has the capability to bring down a mountain and also so vulnerable that if you squeak at them, they might cry. There are many ways to cope with your breakup, if it was heartbreaking then you might start over eating because you're stressed. Sometimes when a girl ends a relationship which was more like a jail to her, then that breakup means freedom to her and now she can enjoy her life the way she wants without any bounds by her guy.
Being alone during such sad time might be one of the worst ideas, so you need to call you girl friends and ask them to give you a shoulder to cry and an ear to vent out your feelings. They will be your pillars and help you get through this phase; your friends will keep reminding you what a badass single woman you're going to be. Girls don't need a guy to have fun in their lives, right? So, buckle up and be strong, because we have got you a list of Top 10 Movies for Girls Breakup Night. Grab your tissues, nachos and don't be ashamed to cry out and hurl some cusses during the movie. Let it all out and enjoy these movies with your girls, heal slowly and gradually sweetheart.
10. Legally Blonde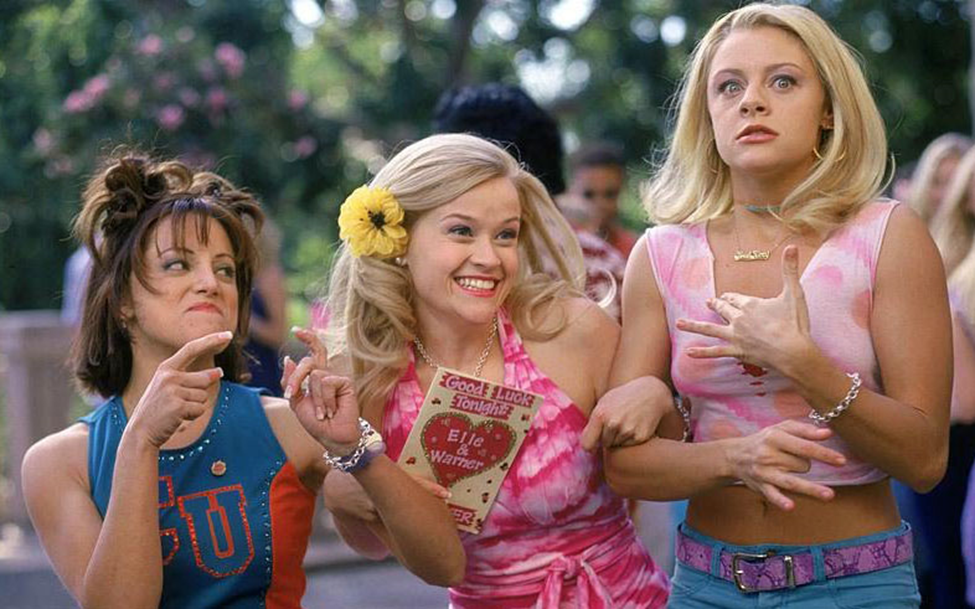 Reese Witherspoon's character "Elle Woods" in this movie will ignite a fire inside you, which will make you forget about your ex and pursue your dreams with more focus. The freedom shown in this movie after her breakup and how she manages to get into Harvard and become a cool Lawyer. I mean, its not necessary to stick it up your ex but it sure is fun when you get what you want being single and they can't do anything about it. From her extravagant costumes to her smart moves, it has everything that you will love to watch during a movie night with your girlfriends. Legally Blonde is amazing if you're looking for something which can help you get over him fast.
9. How to Lose a Guy in 10 Days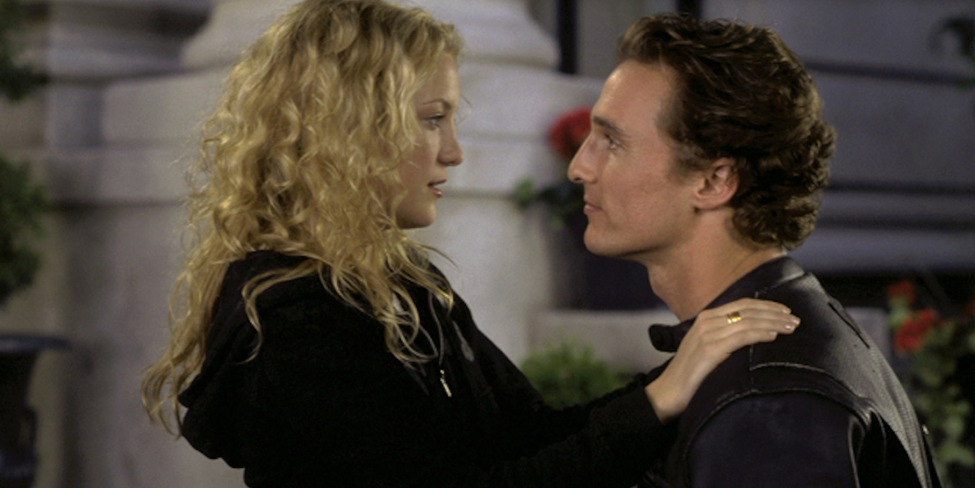 It has Mathew McConaughey as Dude and Kate Hudson as Andie who look extremely gorgeous in the movie, the story is a fun one and we have a feeling you might have already watched it. The story starts with Mathew making a deal with his friends that he can make any woman fall in love with him in less than two weeks of time and on the other side Andie is working on an article which is called "How to Lose a Guy in 10 Days". Who's going to win this bout? This movie has its ups and downs but it surely is something which you can watch with your girlfriends and have a good time.
8. A Little bit of Heaven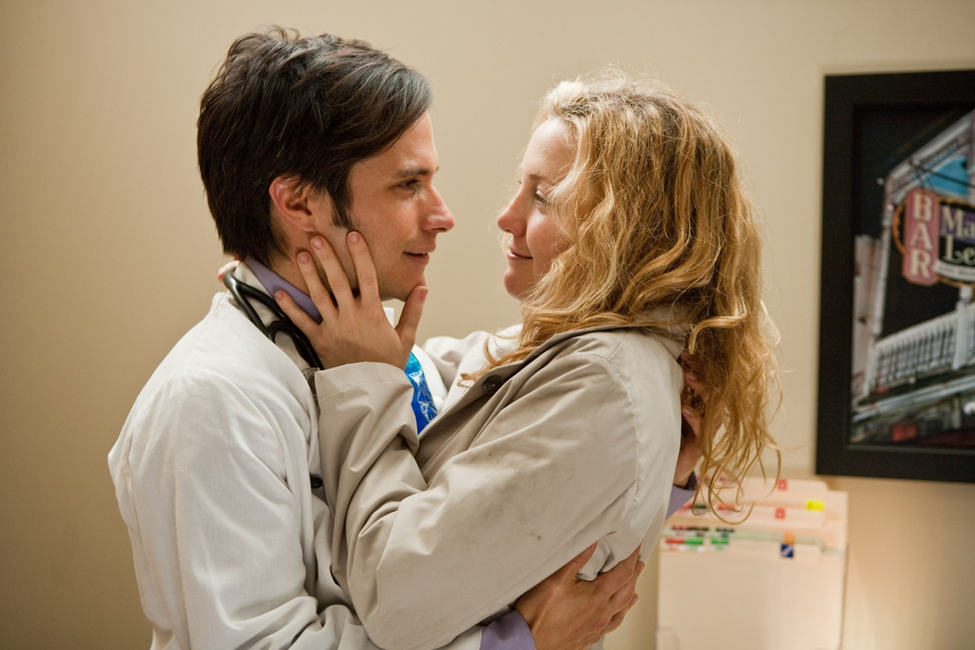 The story of a woman named Marley (Kate Hudson) who has terminal cancer and is living the last days of her life, she falls in love with her doctor Julian. They both spend a lot of time together sharing things, this is how they both start having feelings for each other despite knowing how its going to end. You might need more than 2 Tissue Boxes for this movie and the ending scene might have you rolling on the floor, the movie gives you a lesson on that no matter no what happens in your life, live each day to the fullest because it might be your last one.
7. Someone Great
When two people get into a relationship and promise to be there for each other no matter what, then I have news for you that sometimes all they do is "Lie" Jenny played by Gina Rodriguez lands a job in San Francisco, this makes it hard for her relationship as they will have to stay away from each other and meet once in a while. He decides to be an idiot and breakup the 9-year-old relationship with Jenny, instead of supporting her with her move to a new city! Jenny calls up her two friends Erin and Blaire and goes on to celebrate the breakup on a night out. This one will give you power and remind you that despite losing an idiot you still got your Girl Gang with you always, it's a fun and empowering movie and that's why we have put it in our Top 10 Movies for Girls Breakup Night.
6. Begin Again
Mark Ruffalo and Keira Knightley sharing their loves for Music is one of the greatest things in the world, this movie has music as its main protagonist and shows us how complicated human relationships can get when a career comes in-between. There are moments in the movie where it just engulfs you completely and you feel like you're secretly watching two people have conversations about their playlists. It also has the gorgeous Adam Levine playing a person you would love to punch in the face, this modern-day romantic movie might be one of the best flicks for you to watch on a Breakup Night with your Girls.
5. How to be Single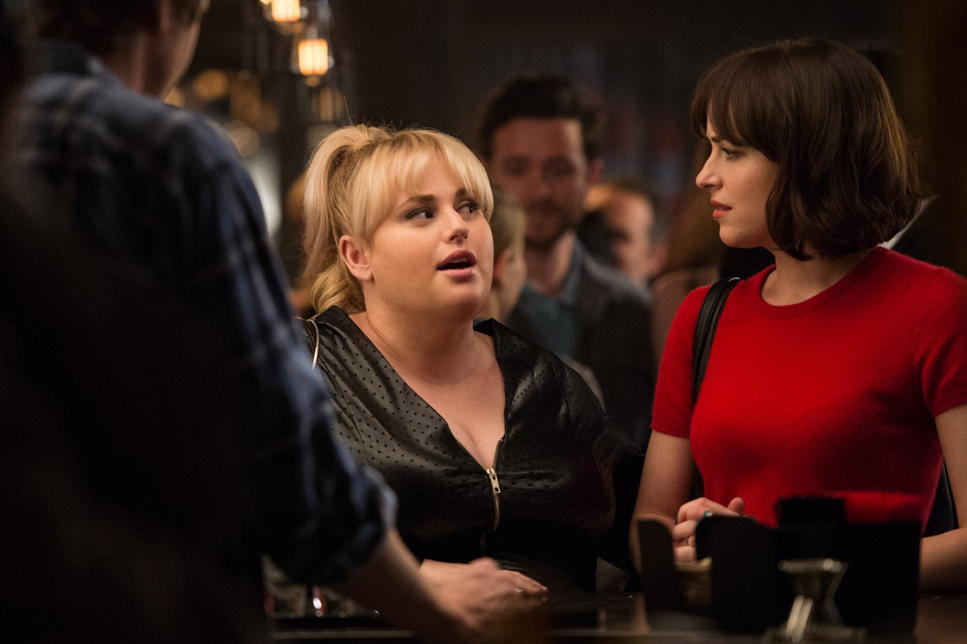 Dakota Johnson is dumped by her college boyfriend who she has been dating for as long as she can remember, having no idea about dating and how to even approach a person she feels completely lost in this new world of dating. Then her friend and coworker played by the annoying Rebel Wilson helps teaches her how to party inside a club and also her elder sister played by Leslie Mann gives her lessons on why she should never be relied on a man from here on. They come in to her rescue and help her get over the unexpected breakup and heartbreak she received from the guy, this shows that when you're at your lowest, you've got your Girl Gang with you ready to take on.
4. Birds of Prey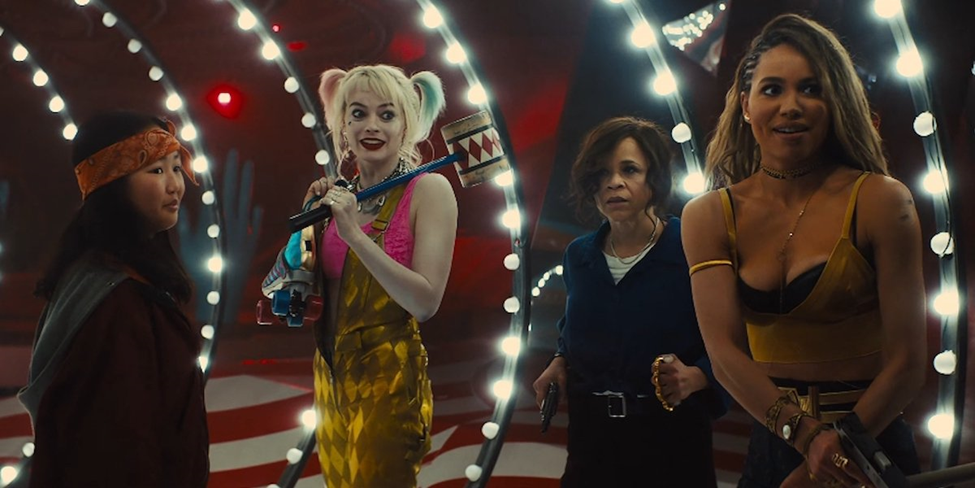 Even a girl like Harley Quinn suffers from Post Breakup Issues, here she is going through suffering after her breakup with Joker. This shows her that she is one of the most wanted targets in Gotham and everyone wants her head after Joker is no more protecting her, then comes a group of girls who go on a adventure with her and help her tackle idiots and her breakup issues. Birds of Prey is the kind of movie which might make you grab a funny sized hammer and drive to your ex's house, so please be careful and do not take that risk.
3. The Other Woman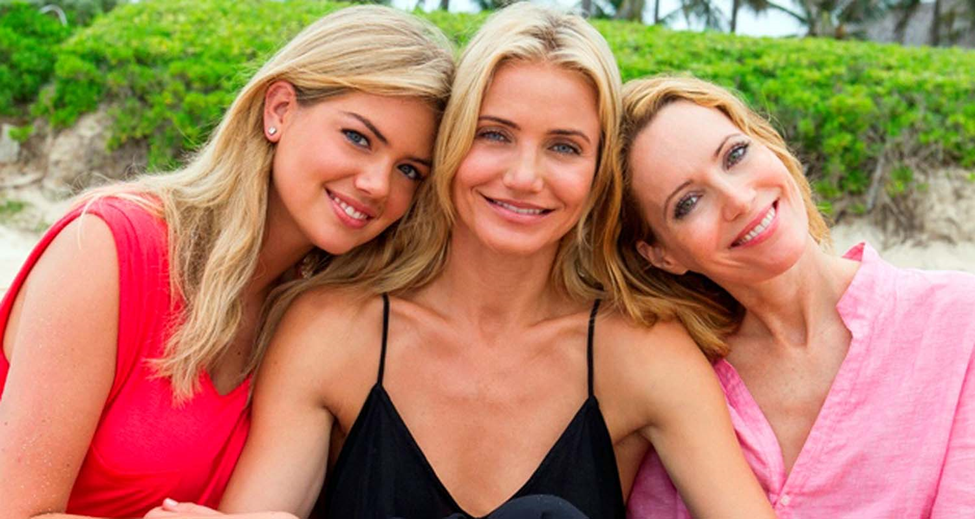 We know it hurts when someone cheats on you and breaks your heart, if you have been cheated (Sorry to remind you ;() then this movie might be the best for you, as it will show you some ways to get it out of your system. It has powerhouse of three powerful superstar woman actors, who are Cameron Diaz, Kate Upton and Leslie Mann! This movie might remind some of the hurtful stuff if you went through same things, but it will surely make you laugh hard with your girl gang. The story is about three powerful women who go on a mission to get a sweet revenge on their cheater Husband/Boyfriend, this story is still fresh and relevant in today's time and that's why its on the 3rdposition in our Top 10 Movies for Girls Breakup Night.
2. Call me by your Name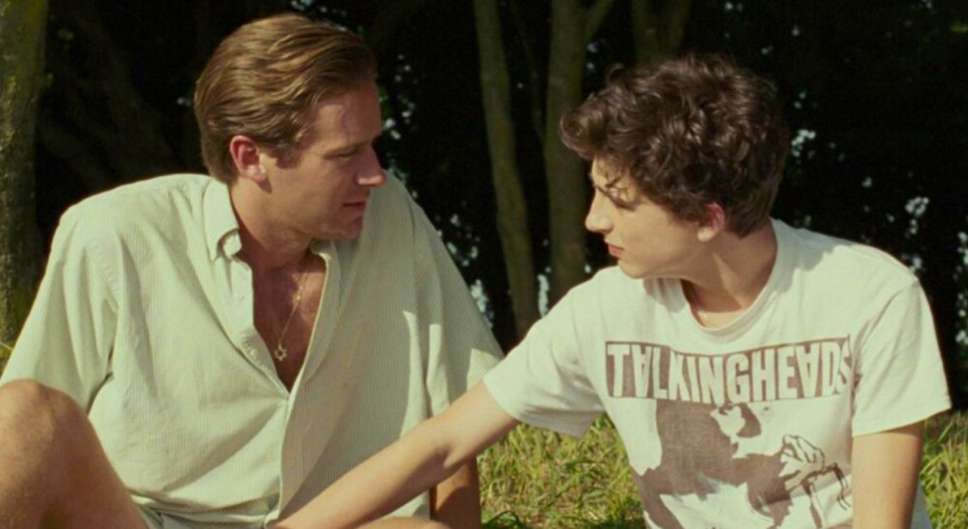 This Beautiful Romance situated in the country side of Italy makes your heart flutter during some scenes, the characters played by Armie Hammer (Oliver) and Timothee Chalamet (Elio) stay with you even after you're done watching the movie. From Elio's father teaching him about why heartbreak is important part of our lives, and it's the most common feeling to feel loss after you've felt love. To Elio whispering "Elio, elio, elio…..elio" on the phone, it moves you to another world. The last scene played by timothee chalamet is an amazing sequence and it perfectly portrays how grief builds up inside your body when you lose someone you love. You might need a lot of tissues for Call me by your Name, but you will be fine because you got your girlfriends with you right beside you.
1.Eternal Sunshine of the Spotless Mind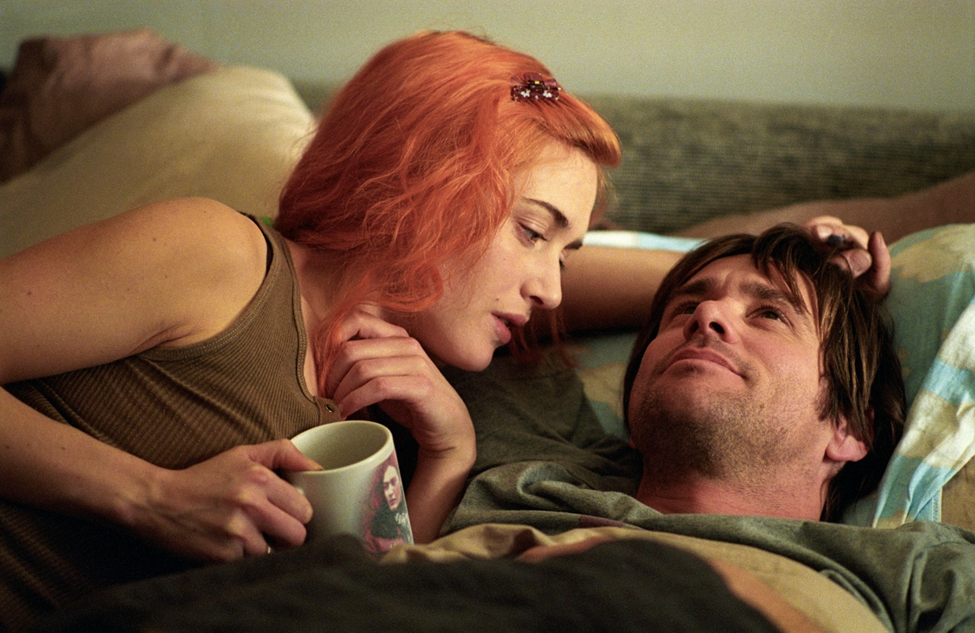 When two people stay in a relationship for a long time, then there are times that they get bored of each other and also might try to do things to end relationships. This movie has everything a normal girl would try to do after break up, like Clementine (Kate Winslet) dying her hair in different colors, now this might give you an idea to the same. Imagine there's a machine that allows you to erase all the memories of your ex after your breakup, Isn't that amazing? Joel Barish (Jim Carrey) finds out that Clementine has erased him from her memories and he decides to do the same to his memories by erasing her! The visuals where you can see the memories fading/breaking away like broken leaves is a beautiful cinematic experience. This might be the best movie to flush out all your hurt and angst, this is why we have put it at the top of our Top 10 Movies for Girls Breakup Night. Also someone should make that memory erasing machine a reality, the whole breakup community would be ready to fund it!