Halloween is considered to be the best holiday because this is when people get very creative and have fun with their family and loved ones. The whole atmosphere of people carving pumpkins, creating haunted houses, and cosplaying a ghost or their favorite fictional character is an amazing experience! The families come together and celebrate Halloween, you see kids knocking on your door for some candies. In return you get their scary smiles and happiness, but how about watching a movie with your family during this spooky holiday?
It will help all of you get into the spirit of Halloween, maybe you can grab a pumpkin and get motivated to carve a scarier smile on it. Grab some candies, tug your kids on the sofa and hand them some snacks so they can keep quiet while the movie runs. Movies like Scream are classics, but you won't be able to watch these movies with your family as they are R-rated and are not family-friendly. So, we have gathered some of the best movies for your family and you to enjoy during this spooky night, it's filled with monsters, scary thrills, and a family full of vampires. Make sure you enjoy the list and note down the one you would like to watch, so kick back and enjoy this spooky list of Top 10 Movies to watch with your family on Halloween.
10. Hocus Pocus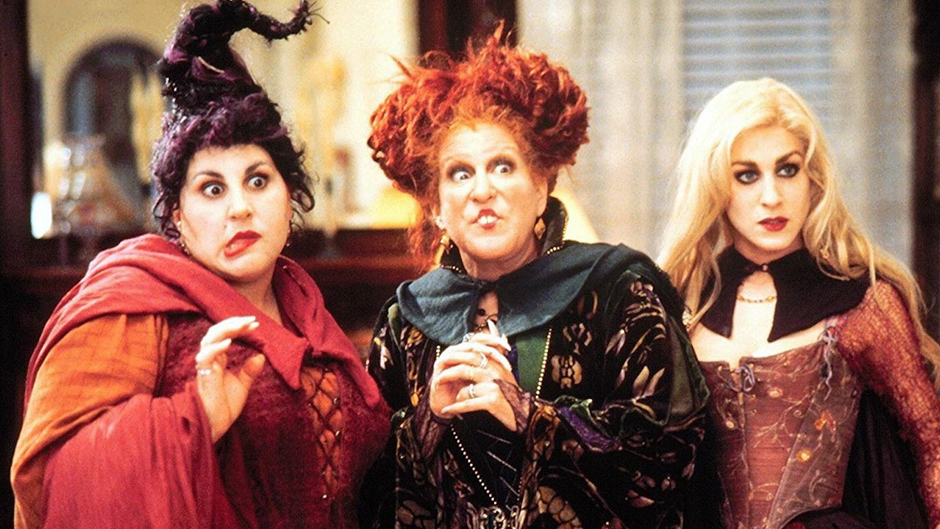 The classic movie which you must have watched during your childhood, the three witches will scare your kids but they are funny too. Watching them fall down and tumble over things will make your whole family burst into laughter, Hocus Pocus is the comedy type of spooky that scares you but you end up laughing at the witches later. It all starts when Max accidentally lit up a candle that emits black flames, this indirectly brings the Sanderson Witch Sisters back to life on Halloween Night! They were evil during their time during the 17th century, and as a punishment, they were hanged to death. As they returned, they vow to cause havoc all over the town and take their revenge, the trio is hilariously entertaining and will make your family enjoy this spooky flick.
9. The Witches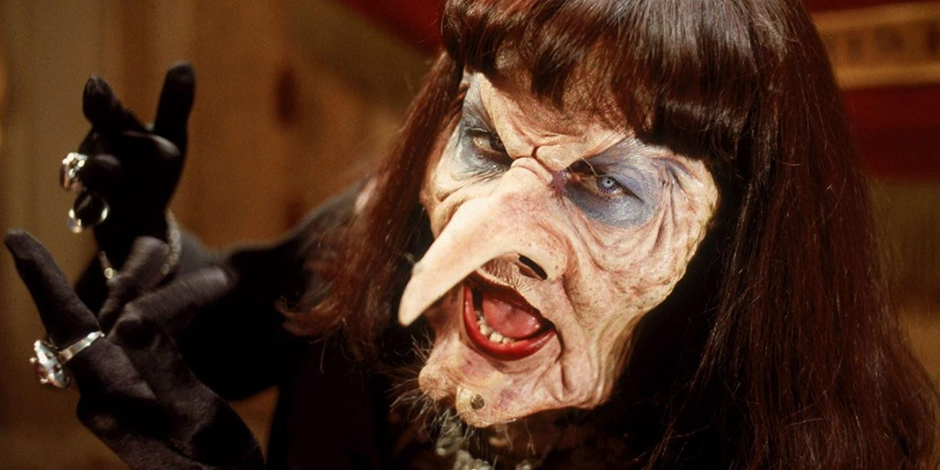 Witches are always useful to a plan when you're making your kids eat their meals, you can say "Eat your veggies or the witch is going to kidnap you" and that's when they rush the veggies in their mouth. The concept of Witches has been scary since the start of time, but in this movie, you also see a comedic side to it which will be perfect for Halloween Night with your family members. Angelica Houston has done a wonderful job playing the witch in this movie, she is unrecognizable after the prosthetic makeup. The Makeup artists deserve a big applause for this spooky movie, as they have turned beautiful ladies into morbid-looking witches. The Witch Movie is very entertaining and it has the spooky and comedy balanced out evenly, it can be a good Halloween movie to watch with your family members.
8. Nightbooks
This one is a new-generation Halloween Movie and we are happy to say that it is worth watching with your family, but there are some jump scares that might scare your kids a lot if they are under 12. A tale about a little boy who loves to write Spooky stories about ghosts and witches, out of nowhere one day he finds himself trapped in a closed space. The place happens to be the home of the real Witch! He is obviously scared and intrigued at the same time, and it takes time for him to come to terms with the fact that he has seen a real witch. The Witch tells him that he has to write a story every night for her entertainment, if he doesn't, he will be killed by her. Nightbooks is a bit spooky but it is family-friendly, there will be moments when even you would jump out of your seat. Watch it on Netflix this Halloween Night and have a good time with your family.
7. Coraline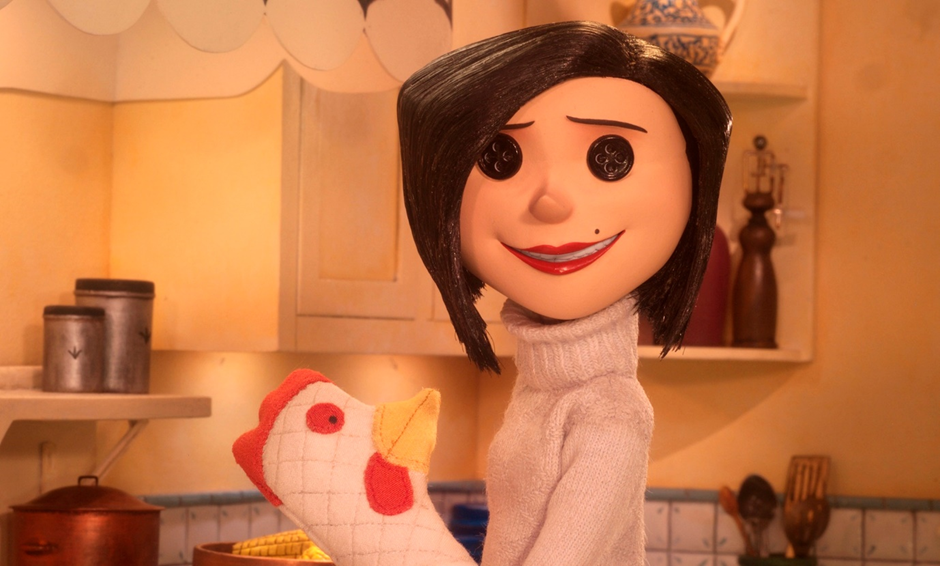 Coraline is absolutely one of the best movies to watch on a Halloween night with your family, but if you have kids who hardly have grown up to differentiate between reality and fiction then keep them away from this one. It's a Dark Fairy Tale about a little girl who finds a doorway to a new world in her bedroom, decides to enter this door and check out what's behind it. The world behind the door is just a better version of her normal boring life, the little girl finds people in this alternate universe very creepy. If you would find your parent's eyes being replaced by buttons, then it would scare the hell out of you too. Right? Coraline can take you off guard sometimes, but as a Halloween movie, it's one of the best and that's why we have it in our list of Top 10 Movies to watch with your family on Halloween.
6. Monster House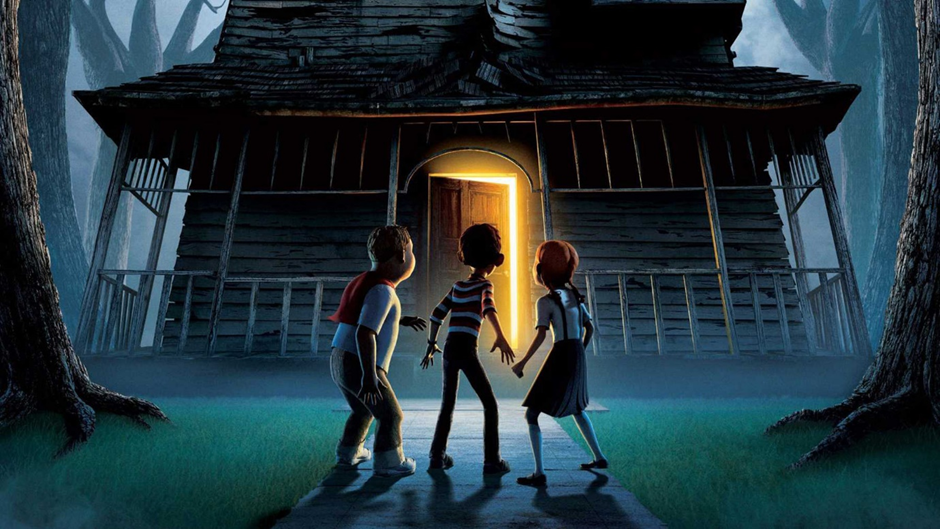 We all have known about some Haunted House during our childhood, doesn't matter which part of the world you belonged to this was always the talk of our friend group. So, in this movie, the Haunted house isn't some house filled with ghosts, instead, the house itself is a Monster! It totally hates people and especially little children, there have been cases where children have disappeared near the house. If you're inside the house that means you are already in the stomach of a monster, now how scary is that? A group of three friends figure out the secret of this monster house and then try to fix It before Halloween. They don't want kids to be eaten by a house on the best happy holiday, the animation style used in Monster House is amazing and it does deliver the spooky for us, that's why it's one of the best movies on our list of Top 10 Movies to watch with your family on Halloween.
5. Paranorman
The Paranorman movie is about a kid named Norman who has the ability to see and communicate with dead people, he has gotten used to this part of himself and has no problem using it. The Town he lives in with his family is cursed, which starts a zombie invasion in the town and the graves start opening with dead crawling out. Now Norman is the only one who could use his god-given powers to save his town, the movie is made by the same animation studio that made Coraline, so you can expect a masterpiece. You can watch this movie with your family on Halloween, as it also has moments of heartfelt family scenes besides the spooky zombies. Also, a raise for the person who created that title for the Movie, Paranorman Wow!
4. Hotel Transylvania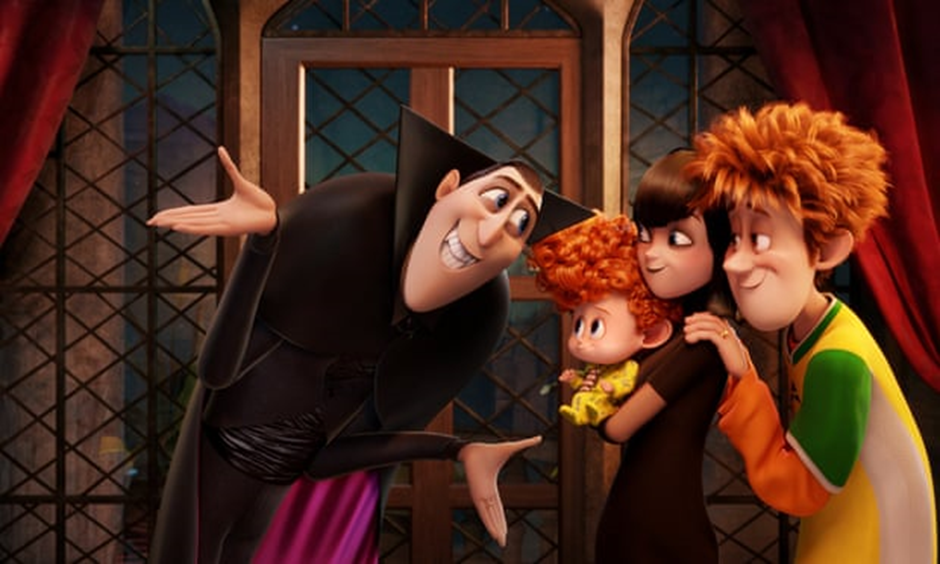 The Dracula in this movie won't scare your child, he is the loveliest and friendliest Dracula out there. If there was an academy for Dracula, he would have been kicked out for being so polite to humans. The Hotel Transylvania has plenty of sequels, but we still have a soft corner for the first spooky flick that came out and took us by love. The Funniest man alive, Adam Sandler is the voice for Dracula, now how can one be scary with that voice? He is the owner of a hotel that is just for monsters, the story takes a twist when a human falls in love with the hotel owner's daughter. That's when Dracula turns into an overprotective dad for his daughter, the boy Johnny is voiced by Andy Samberg and the girl Mavis is Selena Gomez. This movie is perfect for your little ones, but that doesn't mean you won't enjoy this Spooky Movie.
3. Wallace and Gromit: The Curse of the Were-Rabbit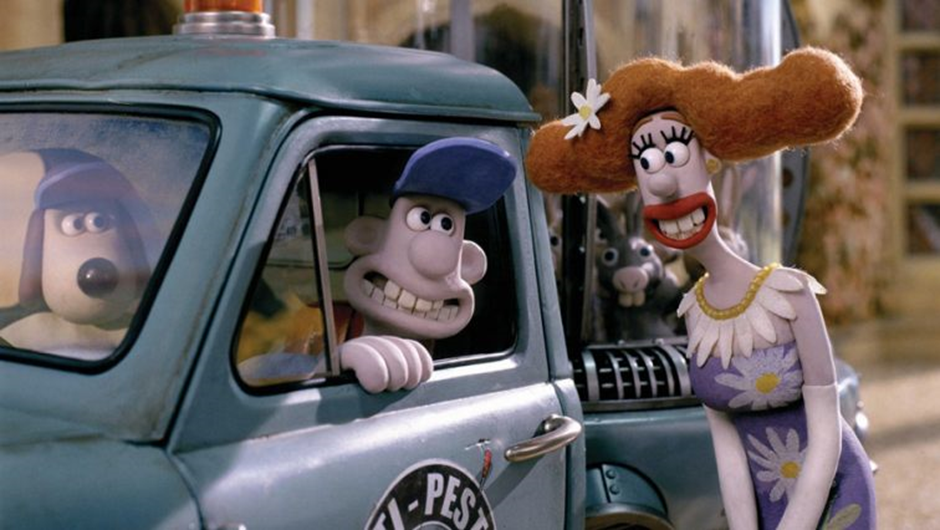 We all love Gromit and Wallace, right? This duo is loved by every household and this movie is a parody of the Curse of the Were-Rabbit! The story starts in a village where a Giant Vegetable competition is taking place, and out of somewhere a Vegetable Eating Monster comes out at starts eating the giant veggies. Now the head of the village, Lady Tottington asks our duo to help her solve this situation, this classic Claymation movie will make you nostalgic and we are sure that your kids would love to watch this old-school style or cartoons. The Cinema debut for Wallace and Gromit went incredible, as this movie reached every household during Halloween. The Classic is worth watching with your family members, that's why it's a part of our Top 10 Movies to watch with your family on Halloween.
2. Beetlejuice
Tim Burton is known for his spooky films and the "Beetlejuice" is a Halloween classic for every family. Imagine Batman being turned into Beetlejuice during Halloween, Michael Keaton has done a wonderful job in this movie. Everyone knows the movie as it is already part of pop culture, it has been used in songs and also in movies as a way of tribute. The Spooky story starts when a couple has been dead for a long, but their spirit won't leave their house for anyone else to walk in. But the twists start when a weird family moves inside this house and the ghost couple tries to scare them away, but whatever attempts they make to get rid of them, fails! They decide to bring in Beetlejuice to solve this matter, Tim Burton's Beetlejuice is still the best movie to watch on Halloween for families and that's why it's in the second position of our Top 10 Movies to watch with your family on Halloween.
1.The Adams Family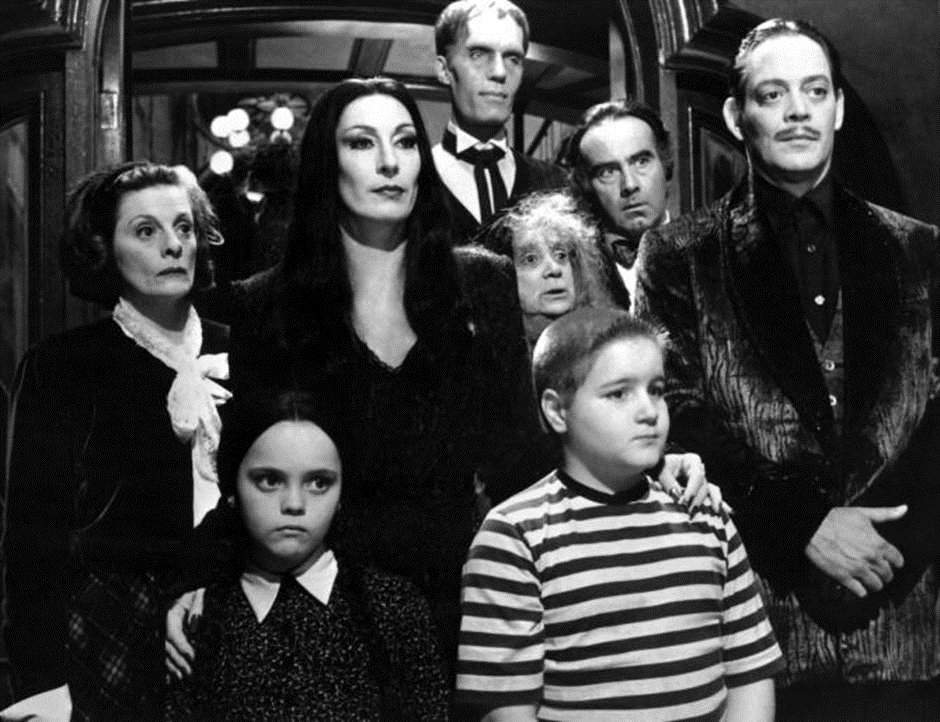 What's better than watching a Spooky Family and their affairs with your own family on a Halloween Night? The 1991 Adams Family is a masterpiece, that was adapted from the T.V Show of the same name. The Adams Family is quite rich and they don't like to communicate with the outer world, so there's no way they are spending any of that money. We see an Evil Doctor who wants to have a bite of their fortune, he goes on to hire an imposter who will act as their Uncle Fester. The whole movie is a vibe you would want to feel with your family on Halloween Night, even the sequel Adams Family Values is amazing. Maybe you can watch that one after you finish the original, this Spooky flick will always be one of the bests and that's why it tops our list of Top 10 Movies to watch with your family on Halloween.