Movies about Love are made from time to time, but when it comes to depicting what it's like to actually be in a real marriage, it gets a little tough. Being married isn't easy as it looks, it's not always the sunshine & rainbows they show in unrealistic movies. Most of the time it's the hardships, going through loss with your loved ones, and also hating each other at times.
Sometimes it's tough to watch realistic movies, as it is like a punch to your gut because you might relate to them. But some of these movies we have you got have captured the essence of how it feels to be in a real marriage, the pain, the fights, and the anguish of falling out of love with each other. Capturing real emotions on a camera and also portraying them as an actor is a tough thing, some of these movies have also got Oscar nods.
Watching Rom-coms is good for timepass, but sometimes you also need to come in touch with reality and experience realistic movies that may also teach you some lessons. We have listed down the Top 10 Realistic Movies about Marriage, hope you like the list as all of them are classics and will tug at your heart.
10. Revolutionary Road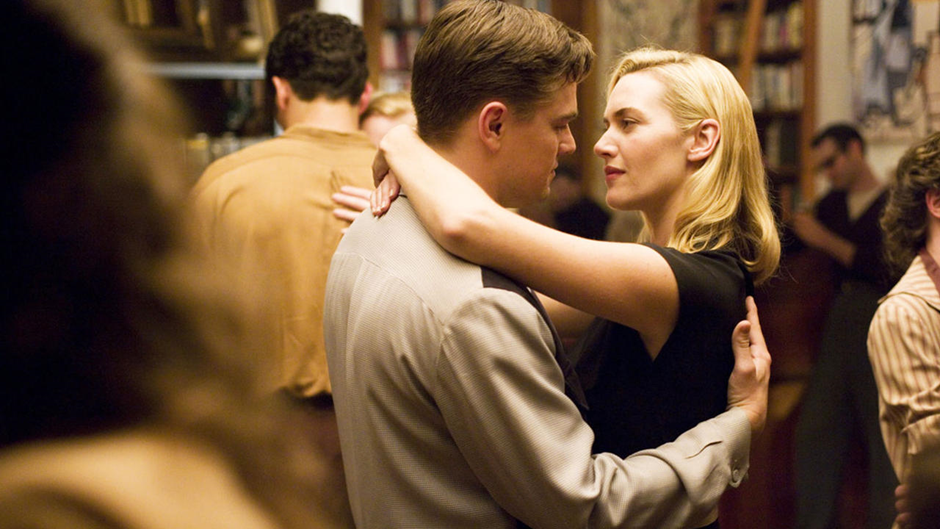 This movie is made by Sam Mendes and was adapted from the novel "Revolutionary Road" by Richard Yates. This movie will show you why it wasn't a great idea that Jack survived and married Rose, it's a true heart-breaking depiction of a marriage that will shake you to the core! Leonardo di Caprio & Kate Winslet are the greatest actors of their generation and it's safe to say that they have brought their best to this movie.
Revolutionary Road was nominated in 3 different categories at the Oscars, this movie shows the marriage of Frank & April wheeler, a married couple in the 1950s. The wife wants to move to Paris to pursue her dreams of becoming an actress, meanwhile, the husband is trying to provide and isn't that interested to go with her ideas. From falling in love at the first sight to hating each other to death. Sam Mendes gives this movie a sad ending, but it's Rose who dies in this one.
9. Amour
Michael Haneke's Amour shows us the end parts of a lifelong married couple, and how they depend on each other for little things in their day-to-day lives. Anne and George are two piano teachers, who have had a good married life. But Anne suffers a paralysis stroke and then this is where the co-dependency starts and it's really heartbreaking to watch. George turns into his wife's caretaker and watches her slowly slither down into darkness as time goes on. The movie is beautiful yet sad, it will make you think about what would happen when you reach this stage of life.
This movie won the Palme d'Or the most prestigious award At the Cannes Film Festival, it was also nominated for 5 different categories in the academy awards. Michael Haneke won the Oscar for best foreign language film at the 85th Academy Awards!
8. Scenes from a Marriage
Ingrid Bergman's Swedish movie "Scenes from a Marriage" is one of the greatest couple movies, it's raw as it gets and gives you a taste of realistic marriages. The Movie inspired filmmakers like Richard Linklater (Before Midnight) and Woody Allen, the movie shows us the relationship between Marianne and Johan. The movie was written by Bergman and he used his experiences of his 5-year-old marriage with Liv Ullman playing the character of Marianne in this movie.
The movie was listed in the "100 Greatest Foreign Films" by BBC in 2018, it has gone on to become a cult movie and inspired a whole new genre of realism in cinema. The Actors Liv Ullman and Erland Josephson have done an amazing job in portraying the love and hate relationship. It was also created into a series, where the characters were portrayed by Oscar Isaac and Jessica Chastain.
7. Malcolm & Marie
A Movie about a conflict between a couple over a stupid little thing, but hey nothing is ever little when you are married to someone. Malcolm & Marie were portrayed by John David Washington and Zendaya! They actually made their parts look very realistic and that's why this movie makes it to our list of Top 10 Realistic Movies about Marriage. Malcolm is a filmmaker who has made a film based on his spouse Marie, he wins an award for this film but during the speech he forgets to thank her.
A woman never forgets even if it's a small thing, Marie finds it very disrespectful and starts asking Malcolm how the hell can he forget his own partner during his speech. The movie makes a painful revelation between the couple, on how self-harm, alcohol, and cheating were a part of their relationship. While watching the movie you feel like a third person inside their house, who is listening to their conversations. The whole movie is in Black & White, I guess it adds to the mood of the subject of marriage
6. Blue Valentine
Blue Valentines is as raw as it gets, from falling in love at first sight to hitting the other person physically! Ryan Gosling & Michelle Williams should have won the Oscar for the strong characters they played! The director Derek Cianfrance brought the best out of them and made them deliver the performance of a lifetime. The movie shows us how marriage just based on romance turns out in reality, a couple who lives together and tries to make it work for a child.
They try everything to make the marriage work, but the wife is more focused on getting rid of her husband as he isn't an ideal father according to her. The movie has its moments that make you fall in love, but also things where you end up teary-eyed. The final visual of a father who has to leave his daughter because of his wife is heart-wrenching, blue valentine surely is one of the Top 10 Realistic Movies about Marriage
5. Marriage Story
A movie by Noah Baumbach was based on his divorce from his wife Jennifer Leigh in 2013, he included his own traumatic experiences to make the movie feel more personal. A Movie about a couple played by Adam Driver & Scarlett Johansson, where they are theatre actors trying to make it big. The wife leaves her dream to become a mother, while the father is out there living his dreams and has also cheated on her at times!
A Movie that beautifully crafts out the failed marriage concept and the realm of two people hating each other. It shows how therapy too can't be a solution for a failed marriage, but the best part is that the film never takes the side of one person and shows how it takes two people to break a marriage. The movie received a lot of critical acclaim and was nominated for Oscars and Golden Globes, where Laura Dern won the best-supporting actress in both.
4. Fences
A Movie based on a play of the same name by August Wilson and it was directed by Denzel Washington himself. Viola Davis (Rose) and Denzel Washington (Troy), are a black couple who had a love marriage, the story is based during the times of segregation in the U.S.A. A father who is trying hard for his family but has a very bad relationship with his own son, someway along the line troy makes a terrible mistake that destroys his family.
He cheats on Rose and then has to inform her about the affair because the mistress is pregnant with his child. Viola Davis delivers a very powerful scene as Rose when she tells troy that she has been adapting to his lifestyle and never complained once! It depicts how selfishness in a marriage can destroy the whole family, and infidelity starts when you start lying about your life to your spouse. Viola Davis won the academy award for Best Actress in a supporting role, now which was a well-deserved one by the Oscars.
3. Minari
A Korean family shifts to America in hope of finding a better life for their family, the story is beautifully crafted by the director Lee Isaac Chung. The simple tale of a couple who have been struggling to keep the family healthy and happy, they lie to their children about their situation and say that they will be in a better house soon. A Normal tale about a family's struggle made it to people's hearts and to the academy, it was nominated in 6 categories at the Oscars.
Steven Yeun was nominated for best actor in a leading role and Youn yuh-Jung made history when she became the first Korean actor to win an academy award for acting. The diversity of this movie made it connect to all the people around the world, things like how parents go through rough patches in their marriage just to make their kids happy. Minari made it to the academy's list of masterpieces and to our list of the Top 10 Realistic Movies about Marriage.
2. Before Midnight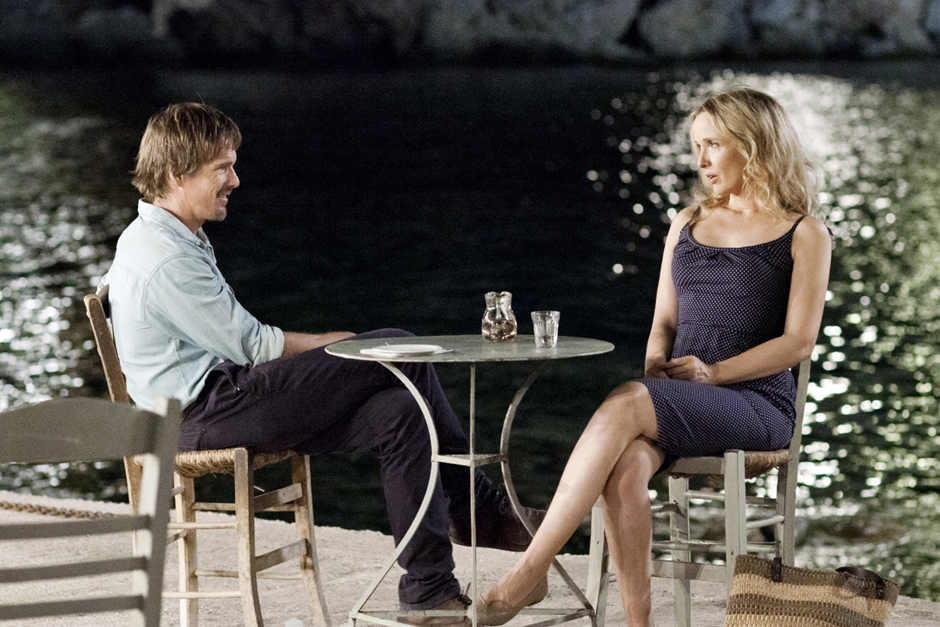 Before Midnight is the last part of the Before Trilogy by Richard Linklater, if you had no idea about this let me tell you that the first of the trilogy was based on Richard's interactions with a girl during his trip to Europe. In "Before Midnight" Celine and Jesse are married with daughters and Jesse has a son from his last marriage, they both have grown old as couples and like every other couple they nag and fight from time to time. Conversations are very evocative and can make a person feel like they are a part of the scene, Richard Linklater used the power of conversations in his last movie too.
Ethan Hawke and Julie Delpy acted out their best in this final flick. You see Jesse & Celine clearly going through a mid-life crisis in their marriage, you see they have changed but the love is still there somewhere. Celine saying to Jesse "I Don't love you anymore" will break your heart, if you're one of those people who are fans of this amazing trilogy.
But when Jesse tries to impress her with his time machine story, and pretends to meet her and remind her that he had met a girl like her once in Vienna. The scene will melt your heart and show you just how much Jesse loves Celine; the movie ends with both of them staring into the horizon. Before Midnight is a true depiction of realistic marriage and that's why its second on our Top 10 Realistic Movies about Marriage
1.A Separation
A Separation is written and directed by Asghar Farhadi and is one of the greatest films of the 21st century, this is pure cinema where the director goes all out and the actors don't feel like they are acting! The Movie starts with Naden and Simin arguing in front of a judge over their petition for divorce, the reason for the divorce is that she wants to move to someplace safe and asks her to leave his sick father behind. They argue over the custody of their only daughter Termeh, her mother wants her to take away from all the war in Iran.
During this scene, you will as if you're the judge, who is trying to decide the right one in this argument between the couple. That's the brilliance of Asghar Farhadi's direction, but the best part is both aren't wrong or right. The plot twists when the maid accuses Naden of pushing her down the stairs when he doubts her for stealing money from their home.
But Naden denies pushing her, the maid files a complaint saying she suffered a miscarriage because of the fall. The movie is cinematic brilliance, and possibly the greatest movie on realistic marriage and that's the reason it tops our Top 10 Realistic Movies about Marriage. Also, who was the one who took the money? We never found out about that.