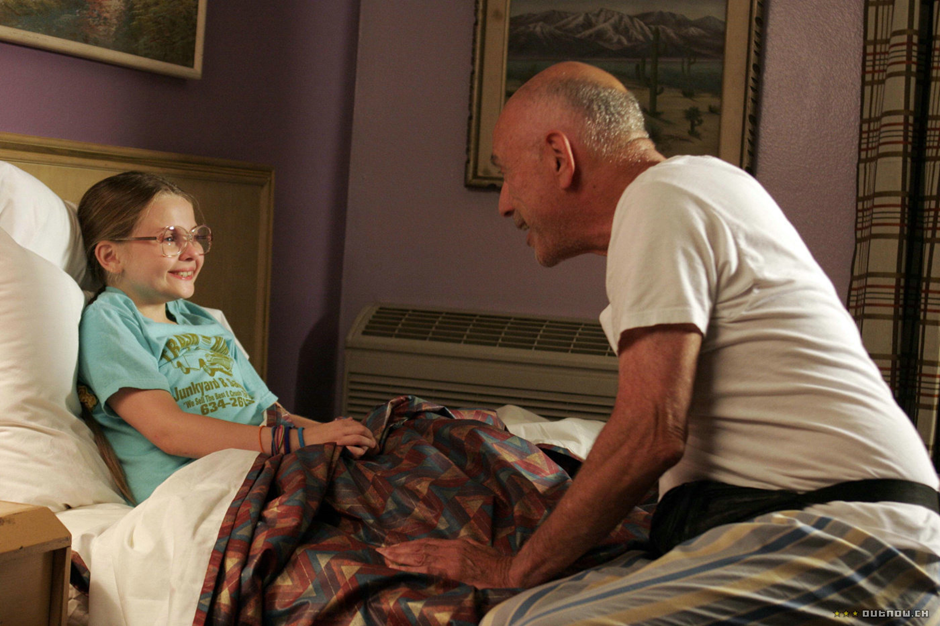 Watching Movies with your family at home is a wonderful feeling, but slowly as the years go by, we have seen that there is a decrease in this tradition. Sitting on a sofa and having snacks with your loved ones, while there is a family-based movie playing is a pleasure. TFN's goal is to bring back the time when families were able to enjoy movies together, and today we have got you the list of Top 5 Movies Based on Grandparents and Grandchildren.
These Movies portray the relationship between the Grandparents and Grandkids incredibly well, watching them with your family can bring the family members closer. As we should always celebrate our culture and our families being together, that's something that should never go out of trend. The relationship and loved grandparents have for their little ones are unmatched, and we kept that in mind while putting up this list. So, now that we have gathered the movies, all you need to do is kick back and enjoy them with your family with some popcorn, steak, and love.
5. The Education of Little Tree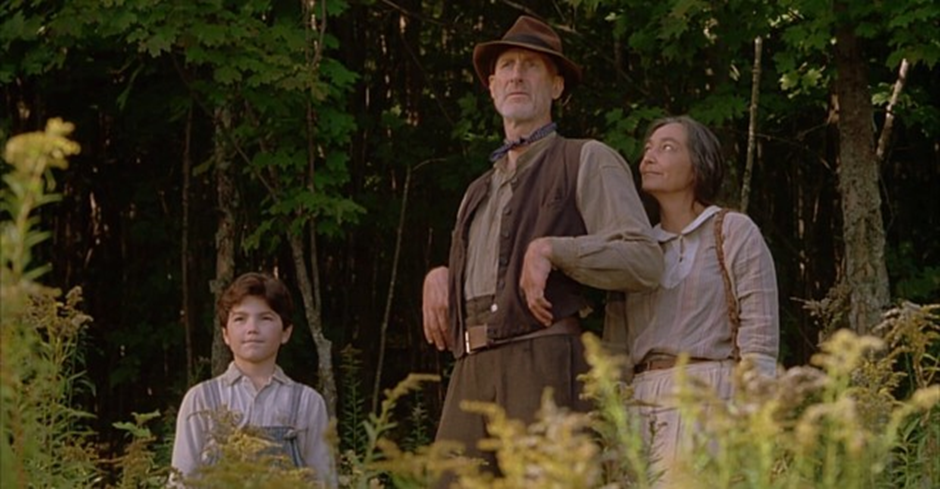 Losing your parents during your childhood is a trauma that can't be healed easily, but there is a way that can try to mend your soul and help you cope with your loss. That is your Grandparents! Who are full of light and happiness, this movie is based on a novel from 1977 about an 8-year-old kid named Little Tree. When he goes through such a huge loss at a young age, he is left depressed, and then he is sent to his grandparents who are Indians. Now the little tree has to get used to a very different life than before, the grandparents make sure they teach him the Cherokee way of life and the culture. The Education of the Little Tree is a warm movie for Grandparents and Grandkids to watch together
4. Little Miss Sunshine
Little Miss Sunshine is a tale of a dysfunctional family that is brought together because of a seven-year-old girl in their family, the film successfully portrays how a real family would react in certain situations and shows you the relationship between a grandfather and his Granddaughter beautifully. The Family embarks on a journey and travels across America to make the little girl (Olive) reach her Little Miss Sunshine Beauty Pageant contest! Olive is a girl who is too soft and artistic, watching her grow a bond with her grandfather who prefers staying quiet and away is amazing. Some scenes between them are funny and some will make you miss your grandparents and want to hug them.
3. Moana
Moana is a Disney girl who made a lot of brown skin girls feel beautiful, the animation in this movie is on another level and Disney doesn't fail to impress its audience with their content. Moana is the only daughter of a village head and she shares the same love for the ocean as her ancestors. But the problem is that like every teenage girl, Moana is going through a rebellious phase where she fails to listen to her father. The Film is based on Polynesian Mythology, you will find a lot of references and easter eggs if you are familiar with the culture.
The Island goes through a tragic food problem when they find out that they can't get any more fish from the sea, Moana finds out that the reason this is happening is that the Goddess Te Fiti's heart was stolen by Maui the demi-god. You will see how Moana's grandmother helps her learn about her Ancestors and fills her heart with bravery. Moana goes on a mission to bring back Te Fiti's heart from Maui, the relationships between a grandmother and her granddaughter have been portrayed wonderfully in Moana.
2. Grandma
Grandma is one of those fun dramas to watch with your family, the wonderful actor Lily Tomlin plays a grandmother who has been heartbroken and broke after her breakup and has been struggling to make ends meet. On the other side is her granddaughter Sage who makes a very expensive request to her grandma, and the request is that she needs 600$ Dollars in 10 hours. Both the grandmother and granddaughter duo are moneyless and broke at the moment, watch them figure out how to get money for themselves. Both of the actresses have done an incredible job with their characters, during this movie the characters learn a lot about each other while trying to grab fast money. It's a funny and dramatic movie and that's why it's one of the Top 5 Movies Based on Grandparents and Grandchildren.
1.A Child's Christmas in Wales
Now, this one might pull your heartstrings and make you weep a lot, but the relationship between a grandfather and his Grandson is portrayed incredibly well in "A Childs's Christmas in Wales". The story is based in Wales where a little boy always likes to spend his holidays with his grandparents, he is sad because instead of snowing it was raining. This is when his grandfather comes to the little boy's rescue, he gives him a beautiful snow globe and narrates tales from his own childhood.
The little boy (Thomas) is happy and keeps asking more and more questions to his grandpa, but the parents say that it's time up and he needs to sleep. When little Thomas goes to sleep on his bed, the grandfather opens the window and sees the snow falling from the sky. The relationship between a grandfather and a Grandson is shown amazingly in this movie, that is the reason it tops our list of Top 5 Movies Based on Grandparents and Grandchildren.
We hope you liked the list of Top 5 Movies Based on Grandparents and Grandchildren by True Fair News (TFN) you can check out our website and find out more similar lists to your liking. We always keep updating it first on our social media, so make sure you follow us on Instagram @truefairnews.