He is the superstar of the Georgia Senate race but no one in the main steam media is talking about him. He got 2.2% of the votes, around 81K (click link to see where he got his votes)  enough force a runoff.  Chase Oliver was a Liberatian candidate for the 2022 Georgia Senate Race. who  did not share the stage with Sen. Raphael Warnock and Hershel Walker in the Fox 5 Atlanta debate watched online by 1.8million viewers. He was present at the Atlanta Press Club debate which was watched by 7000 online viewers which Hershel Walker didnot participate in.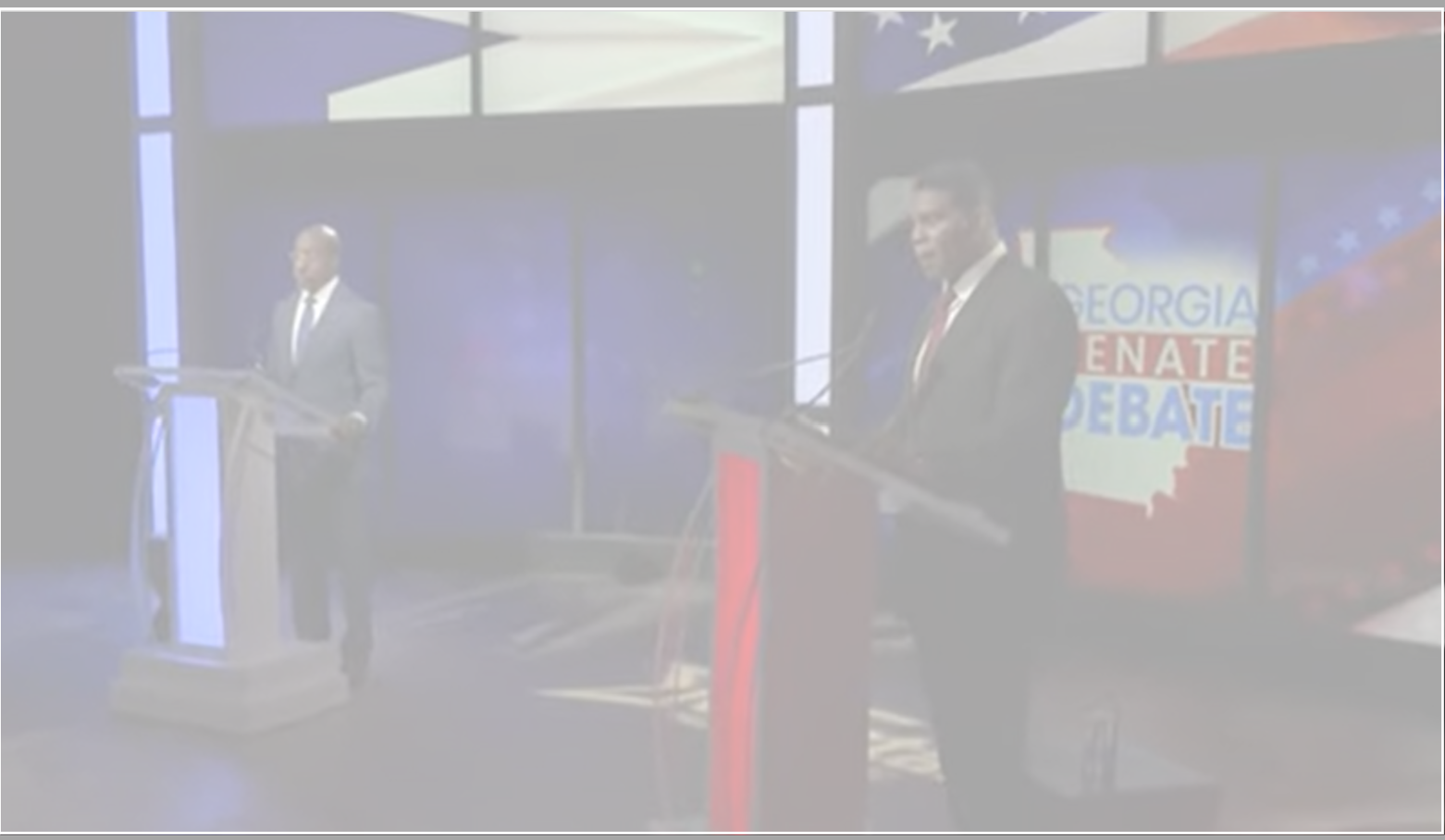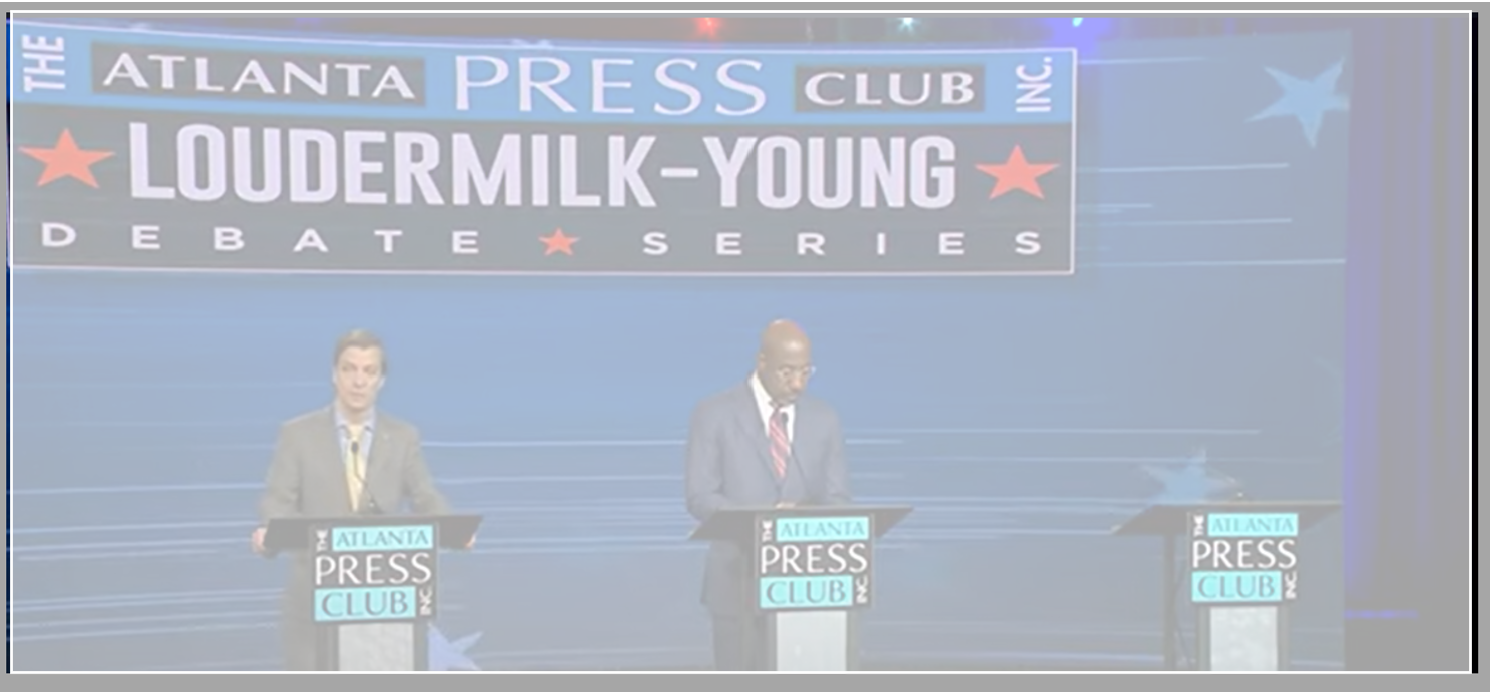 He has a single page campaign site is ranked in the 1.4 Millionth by various internet SEO analytic service providers based on last 3 months average.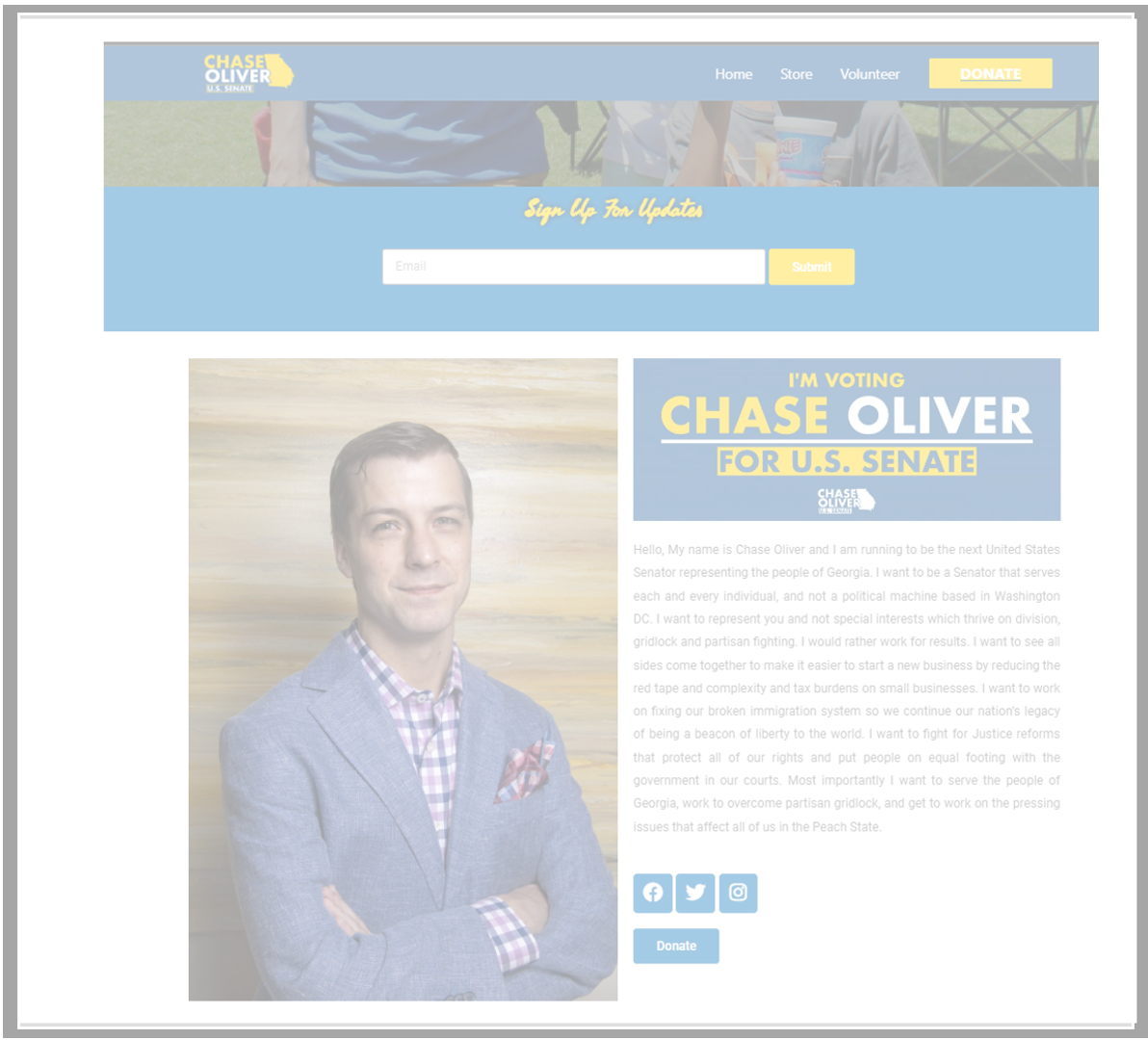 He raised $2500 in 2022 for this campaign according to the FEC.gov.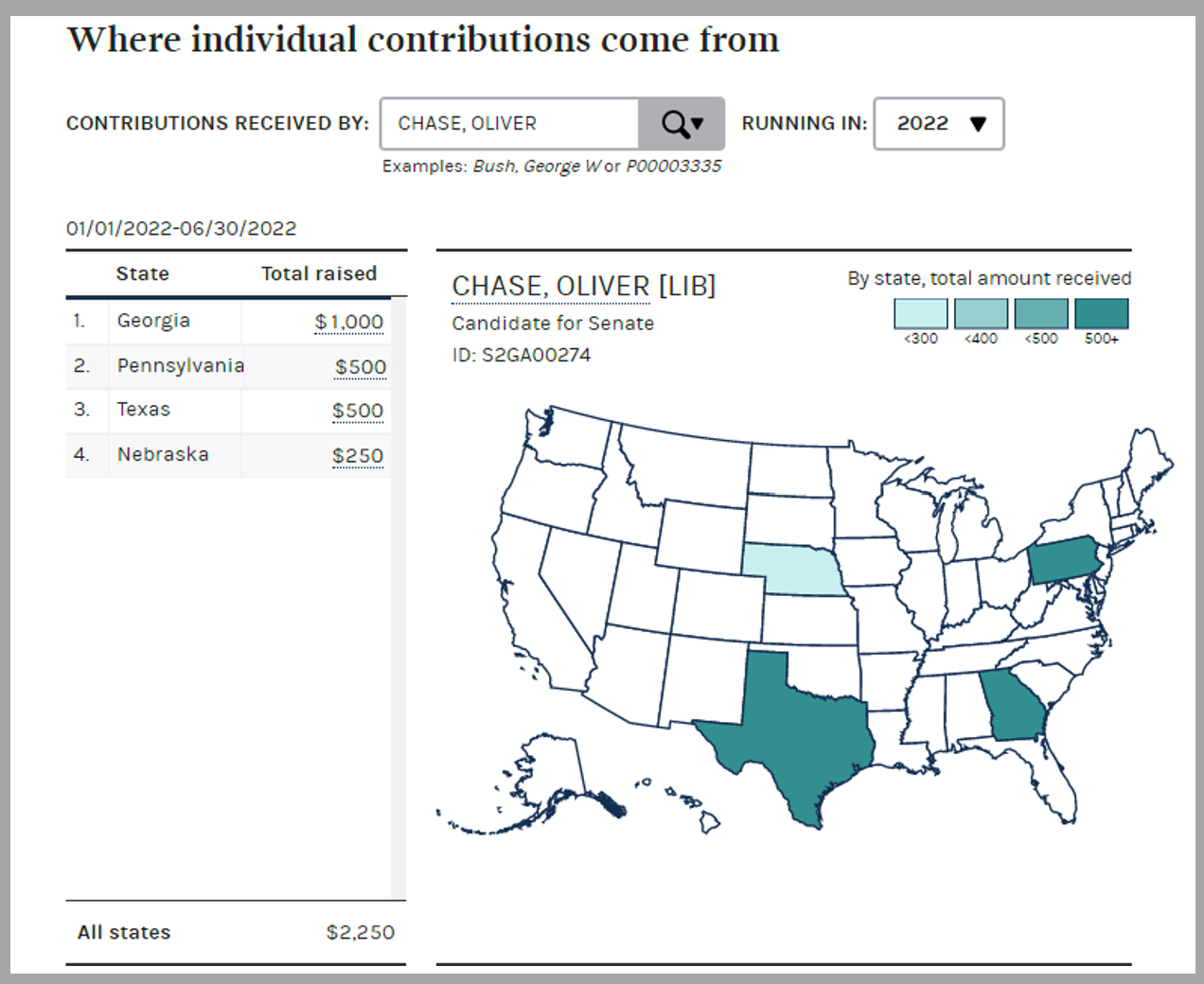 With this money, was able to get 81K of the votes, while the Liberatarian from the Governors race, Shane Hazel, got only 28K votes which is 0.7% of the votes with more people voting in the Governor's race.  Shane Hazel's are not available yet on FEC website.
A complete breakdown of the 2022 Georgia Governor's election can be found here and the senate elections here.


The Senate Election map below is clickable to find out where did Chase Oliver get his votes from.
The Governor Election map below is clickable to find out where did  Shane Hazel do poorly compared to Chase Oliver

Sampling of Chase Oliver's
Tracking the number of votes Chase Oliver was receiving based as compared to the other Liberatarian in the Govenor's race with slightly more total votes casted.  
At 88% of the votes in Shane Hazel was at 25,150 votes, Chase Oliver was at 72,423. At 92% of the total votes, Hazel got 554 votes in the 4% of vote tally (88%-82%), Oliver got 3,061 with almost the same range of 88%-93%, close to 6 times. From 93%-99%,  Hazel got 1730 votes to Oliver's 3,019, close to 2 times the votes.

A candidate who could only raise $1,000 from Georgia was able to get 81K votes.
Yes/No Questions to the reader..:
*  Is this possible time of $ raised to vote proportions possible?
* 2.2% was enough to prevent a runoff for Hershel Walker, Is this a strange co-incidence?
* 7000 viewership for the debates for Oliver vs Warnock, but 1.8M for Warnock and Walker. Is Walker more popular than Warnock & Oliver?
* Is there any similarities, with other close races across the USA?  
* If the same people who picked a libretarian in the Governor's race, would it not be in the same range in the Senate race?