Following Trump's endorsement, Matt Gaetz won the GOP primary contest for Florida's 1st Congressional District on Tuesday. According to NBC News, Gaetz defeated his Republican opponent in one of Florida's most conservative congressional districts as a result of voters' refusal to support a federal sex crimes investigation against him.
Since 2017, Matt Gaetz, a devoted supporter of President Trump, has served as the representative for Florida's 1st Congressional District.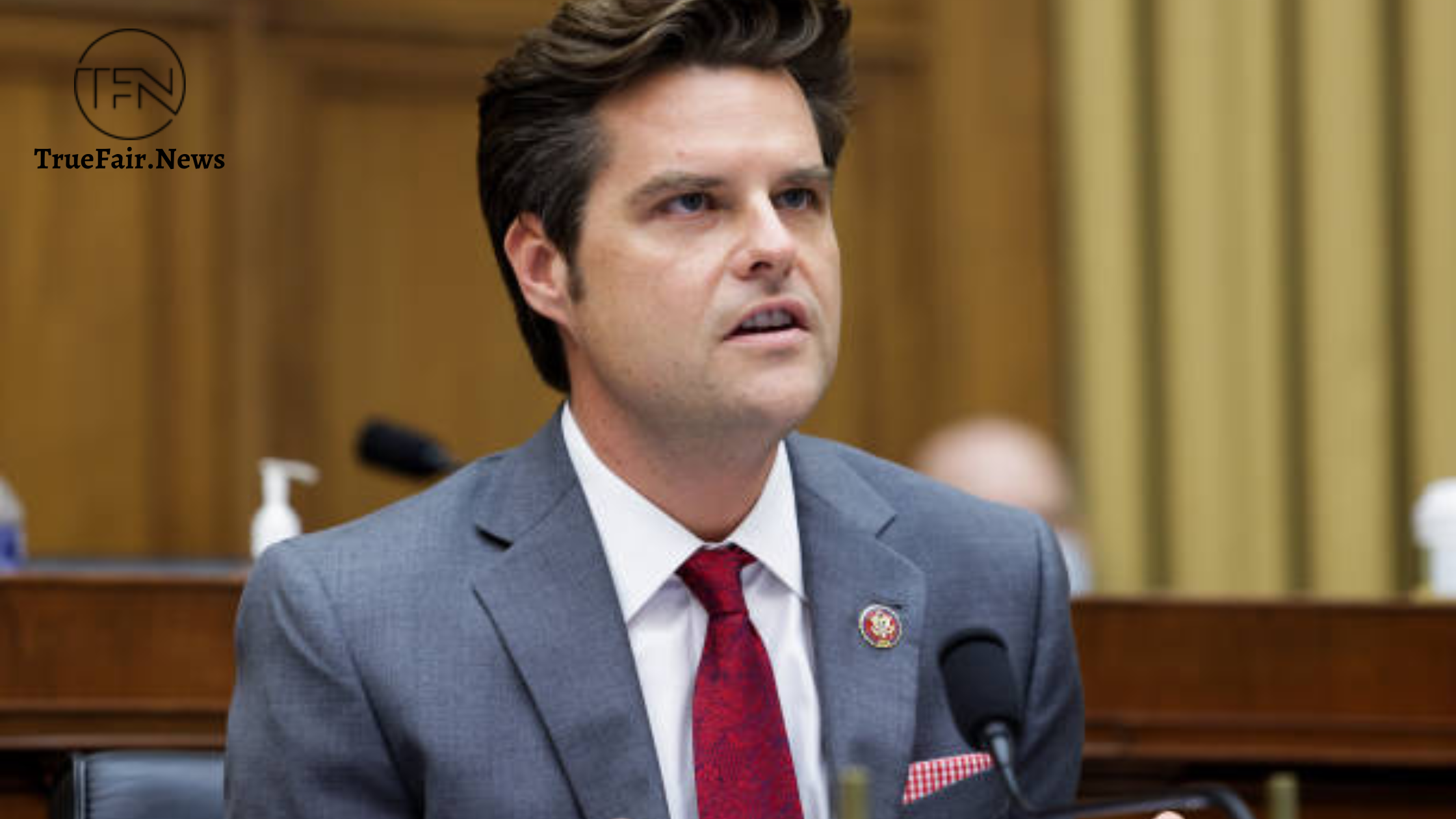 Gaetz easily prevailed in the primary contest.
On Saturday, Republican Rep. Matt Gaetz received the presidential endorsement for Florida's 1st Congressional District.
Florida's First Congressional District's amazing citizens stated on Saturday that Rep. Matt Gaetz is a tenacious fighter.
"Matt is the last man standing on the MAGA agenda, fighting diligently to clear the swamp, secure the border, assist our brave law enforcement officers and veterans, uphold the Second Amendment, confront the woke mob, and support our brave veterans," says Trump.
Matt Gaetz puts America first, and I wholeheartedly endorse him. Added Trump.
Gaetz, a self-described firebrand who was backed by former President Donald Trump and who in 2019 oversaw Gov. Ron DeSantis' transition team, spent $1.1 million on regional TV commercials to highlight his MAGA credentials. Mark Lombardo, Gaetz's opponent, spent at least $500,000 criticizing him in three adverts.
But eventually, Gaetz, who was a state legislator from the Panhandle region until he won his congressional seat in 2016, triumphed thanks to Trump's endorsement as well as his strong local support and persistent campaigning in the district.
The district, which Trump won by more than 33 percentage points in 2020, is dominated by him.
Without providing any proof, Lombardo implied in one advertisement that Gaetz was an informant who finally provided the FBI with information to carry out a search warrant at Trump's Mar-a-Lago home on August 8.
The advertisement also referred to the charges of juvenile sex trafficking that have dogged Gaetz since last year and made the erroneous claim that Gaetz was not sponsored by Trump.
According to NBC News, federal investigators are investigating whether Gaetz had sexual contact with a juvenile he paid to travel with him and whether he and a friend used the internet to find people they could pay for sex with. Gaetz has refuted all allegations and has not been charged with any crimes.
Another Lombardo advertisement highlighted rumors of a sexy Bahamas vacation that were related to the federal probe against Gaetz.
Gaetz was so irritated by the Trump endorsement attack that he harassed a Business Insider reporter on Twitter for including it in a piece. He had already verbally endorsed him before that, and he subsequently tweeted the language of a new endorsement from him.
Gaetz was unavailable for comment.
No one from the Justice Department was available to comment on the sex trafficking case. Normally, the agency doesn't file charges 90 days before an election. Gaetz's ex-girlfriend appeared before a grand jury looking into him in January, but since then there hasn't been much progress in the case.
Gaetz's rival, Rebekah Jones, a former employee of the state Health Department, is expected to prevail in the Democratic primary for the 1st Congressional District on Tuesday night, according to NBC News. Due to concerns about her party affiliation, Jones' name was temporarily taken off the ballot; however, a court of appeals reinstated her the day before the election.
Jones, who worked on creating the COVID dashboard for the state, charged DeSantis's team with faking COVID data in 2020.
Insufficient evidence had been discovered to back her assertions, according to a report from the state Health Department's Office of Inspector General, which also "exonerated" one of the healthcare professionals she had accused of misconduct in another incident.
In addition, Jones is charged with a felony for allegedly accessing and downloading private health department data after being let off in May 2020 for what her bosses claimed was insubordination.
Jones claims that her refusal to modify data led to her firing, and according to her attorney's statement in May, she still wants to file a wrongful termination lawsuit.
Her lawyer stated at the time that "it's simple: she was dismissed for refusing to modify Covid data," noting that his client had sent a long reply to the Health Department this year when it disclosed its preliminary, private conclusions.
In Florida, conservatives are pushing back against the left's efforts to indoctrinate kids with CRT, transgender indoctrination, and pronouns. Ryan Girdusky, the head of the 1776 Project PAC, told Breitbart News on Tuesday, "We saw enormous election gains all around the state of Florida tonight. It demonstrates the nationwide desire of parents and citizens for some normalcy in our educational system, and that means fighting against critical race theory, critical gender theory, and equality that undermines academic excellence."
He said, "The 1776 Project PAC aims to disseminate these accomplishments across the country." The majority of the Sarasota County school board changed from 3-2 liberal to 4-1 conservative.
The Duval County school board, which serves Jacksonville, switched parties on Tuesday night. The Republican majority is currently 3-2 in Clay County. With a majority of conservative school board members, Miami-Dade is currently the largest county in America. In Miami-Dade, all three of the conservative candidates supported by 1776 Project Pac won.