The World Cup in Qatar starts today. His last draw for the World Cup group stage was in April, now the whole group is known.
32 teams have confirmed their eligibility for the competition, including the Three Lions and the host country. Wales managed to fend off Ukraine's challenge to qualify for their first World Cup since 1958, joined by Australia and Costa Rica in the second half.
World Cup 2022: Qualifying Teams
The group stage of the UEFA qualification ended last November, with England, Germany, Spain, and France being the group winners.
Meanwhile, Brazil and Argentina qualified first for CONMEBOL before Ecuador and Uruguay joined.
Iran and South Korea exited the AFC first, followed by Saudi Arabia and Japan.
Canada came out of her CONCACAF and qualified for the World Cup for the first time since 1986.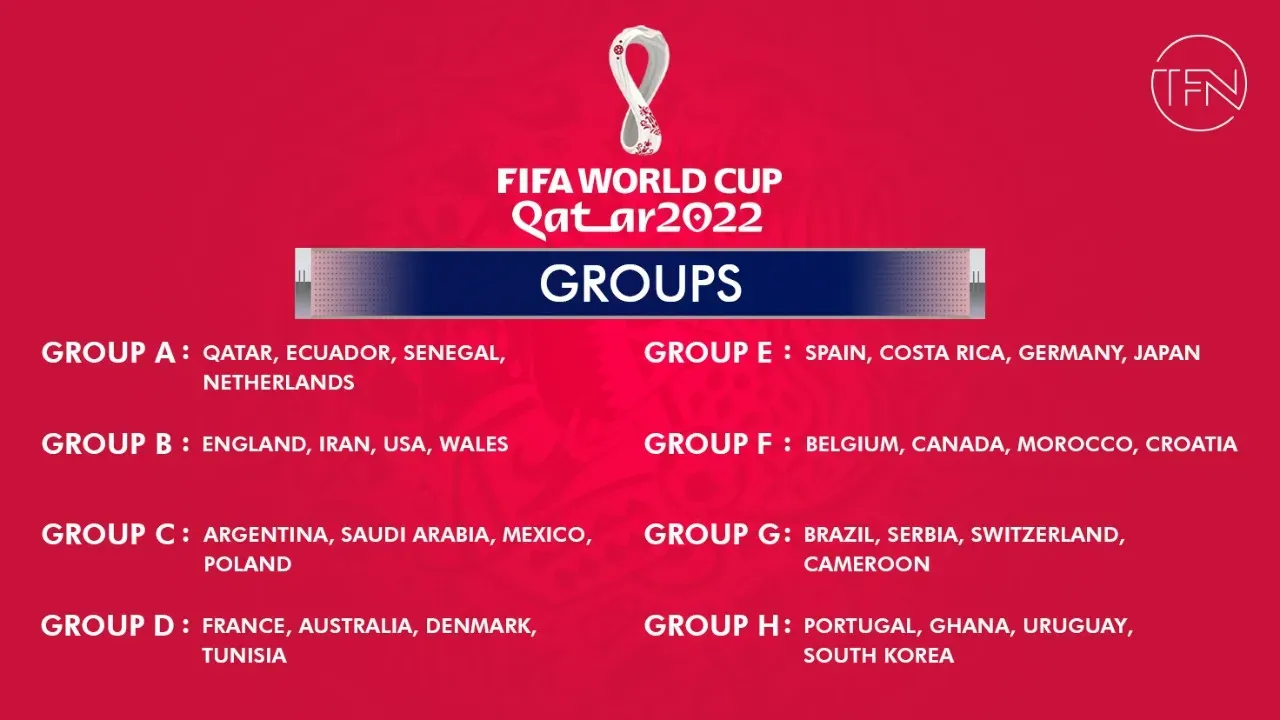 USMNT made it past the group stages the 2010 and 2014, failing to qualify in 2018. Fortunately, the USA national football team has made it to the GROUP B of the FIFA World Cup 2022 hosted by Qatar.
World Cup 2022: Who Missed?
Several top-ranked nations have failed in the upcoming World Cup.
Euro 2020 winners Italy were eliminated, missing the World Cup for the second year in a row after losing to North Macedonia.
In CONMEBOL, Big Gun Chile and Columbia are left behind. Peru finished fifth in the qualifying table but lost to Australia in the playoffs. Meanwhile, Costa Rica defeated Oceania play-off winners New Zealand 1-0 to reach Qatar.
In Africa, the playoffs brought great drama. Senegal eliminated Egypt, Cameroon beat Algeria, and Ghana kicked out Nigeria. Morocco and Tunisia also passed through at the expense of the Democratic Republic of the Congo and Mali.